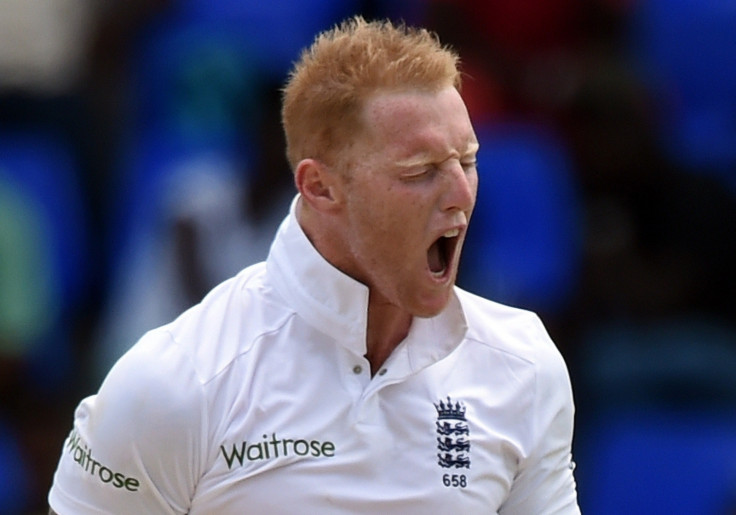 "The English boys don't learn," was how Marlon Samuels chose to swat away questions regarding Ben Stokes's sledging of the West Indies batsman, on his way to his 22nd Test half-century in Grenada.
Stokes had to be spoken to by umpire Steve Davis for overstepping the mark, not for the first time in his short international career, during his exchanges with Samuels – who frustrated England in their search for further wickets on day one of the second Test.
The art of sledging divides opinion within the gentlemen's game of cricket. The International Cricket Council have moved to tighten guidelines to ensure players tread the blurred line between friendly banter and misconduct more carefully than ever but they fight an ever-losing battle.
As the rewards become bigger, players are guilty of pushing the boundaries and seeking that edge over an opponent more than ever and that ensures sledging will always be an active topic in the sport.
Cricket is naturally bathed in high-profile incidents of sledging but who has mastered the art with the greatest precision? IBTimes UK counts down cricket's finest on-field witticisms.
Glenn McGrath v Eddo Brandes
The legendary Australia fast bowler was giving the Zimbabwean tail-ender a going over, but the number 11, despite getting nowhere near the ball, was refusing to budge. In an attempt to rile him up, McGrath enquired: "Why are you so fat?" Brandes replied: "Because every time I make love to your wife, she gives me a biscuit."
Mark Waugh v James Ormond
Though Australia were on the way to an emphatic 4-1 win over England in the Ashes, the tourists did not have it all their own way in the sledging stakes. Seeing Ormond arrive at the crease during the fifth Test at The Oval, Mark Waugh asked: "Look who it is. Mate, what are you doing here? There's no way you're good enough to play for England." Ormond quipped in reply: "Maybe not, but at least I'm the best player in my family."
Merv Hughes v Viv Richards
One of the fiercest sledgers in the game's history, Hughes took as many prisoners with the ball as his mouth. Amid an intimidating spell from the Aussie, he starred down the West Indies batsman after every ball. "Don't you be staring at me, man. This is my island, my culture. And in my culture we just bowl," Richards stated. Hughes responded in emphatic fashion: "In my culture we just say f**k off."
Fred Trueman v Raman Subba Row
No fast bowler easily forgives and forgets a dropped catch of their bowling, even less so Fred Trueman. After an edge off Trueman's bowling flew through the legs of Row, he approached the Yorkshire in apologetic manner: "Sorry Fred, I should've kept my legs closed," he said. Unable to hold his tongue in the face of his own teammate, Trueman raged: "So should your mother."
Rod Marsh v Sir Ian Botham
The Ashes provokes the competitive spirit among all those involved, not least arguably one of the defining figures of the rivalry, Sir Ian Botham. Plotting another sterling innings, Botham arrived at the crease and Marsh saw an opportunity to land a psychological blow: "So how's your wife and my kids?" he asked. The England talisman said: "The wife is fine but the kids are retarded."