Actor Benedict Cumberbatch says he would like to sit down with home secretary Theresa May and discuss the refugee crisis in order to push the government to do more. The Sherlock star has being campaigning to support the refugees fleeing their countries and said he doesn't believe the government is doing enough to help.
Cumberbatch explained his thoughts to Sky News at the London Film Festival premiere of his new movie, Black Mass. He said: "The government is not doing enough and I'm quite happy to say that. I'd like to sit down with Theresa May and get a full understanding of how her political economic model works of structuring an argument that there is virtually a zero degree of financial benefit from an immigrant population."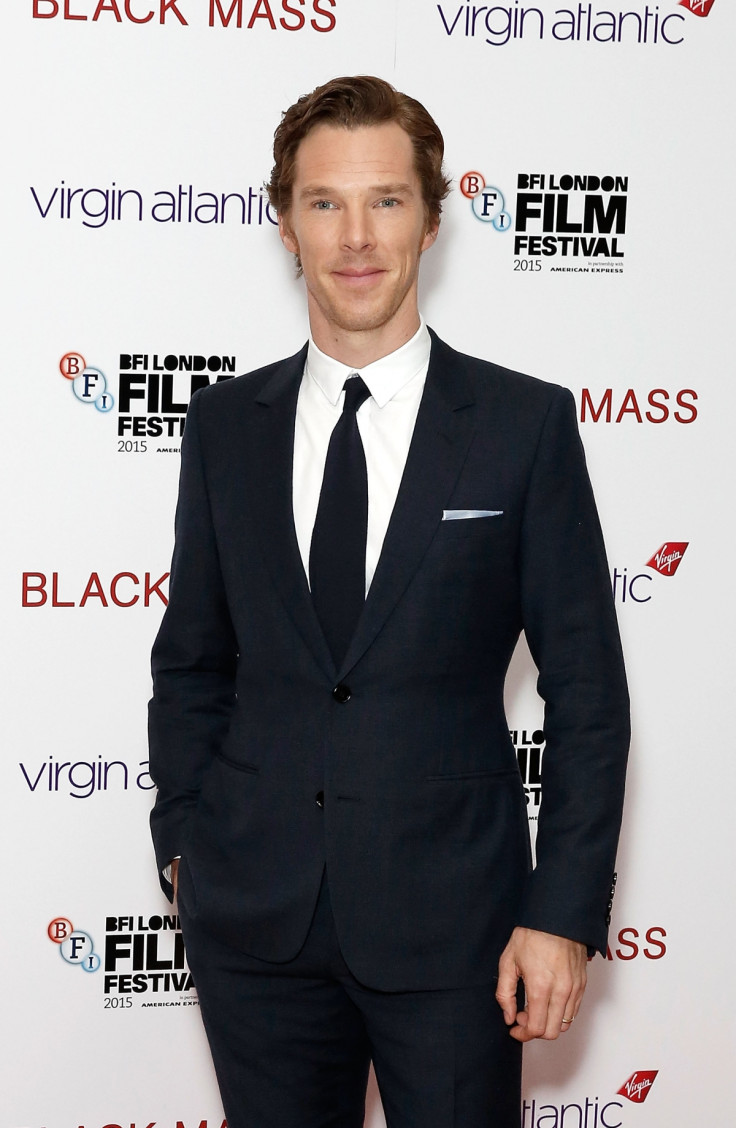 Cumberbatch was involved in the Save the Children's charity single Help is Coming to raise money for the refugees fleeing to Europe. He recorded a video message, in which he reminded people that "no one puts children in a boat unless the water is safer than the land". He has also been encouraging audiences at his Hamlet performances to donate money to the cause.
"There's just a huge crisis and not enough is being done about what is happening now," said Cumberbatch. "Yes we need long-term solutions and yes it's a good idea to get people out of camps so they don't make the perilous journey, yes it's a good idea to have a specific solution for them once they arrive here.
"But in the meantime 5,000 people a day are arriving in Lesbos and there's nothing on the shoreline but abandoned lifejackets and there are boats as far as you can see on the horizon day and night. So to say 20,000 over five years when 5,000 are arriving in one day on one island – we've all got to wake up."
Cumberbatch was one of more than 100 British stars to sign an open letter to the UK government in September, urging them to take in more refugees. The letter said that Britain's efforts so far had been appreciated but that it was "too little, too late" and urged the government to offer immediate humanitarian help.