Benedict Cumberbatch has appeared giving a message before a new charity single, Help Is Coming, to raise money for the plight of refugees across the world. The re-issue of the Crowded House song comes with an accompanying video of refugees making their way across Europe. Directed by Mat Whitecross, the video is fronted by a message from Cumberbatch saying that for refugees across the world help is on its way.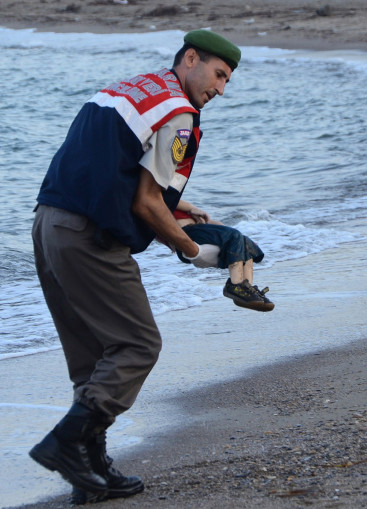 In the video message, filmed in the Barbican dressing room before he took to the stage as Hamlet, Cumberbatch quotes the poem Home by Somali Warsan Shire.
"No one leaves home unless home is the mouth of a shark. You only run for the border when you see your whole city running as well. You have to understand that no one puts children in a boat unless the water is safer than the land," he says.
Cumberbatch then adds: "As people watching this tragedy unfold from the safety of our homes, with our safe children, we want to say that we see you, we hear you and help is coming."
All proceeds from the song will go to charity Save the Children and it is available now to download on iTunes, with a 7in vinyl single available from 28 September.
The charity single has been orchestrated by writers Caitlin Moran and Peter Paphides, who were moved to action after seeing the images showing the body of three-year-old Syrian refugee Aylan Kurdi washed up on a Turkish beach.
Paphides told The Guardian that he contacted Crowded House singer Neil Finn to use the 1995 song and that he has since lobbied lobbied iTunes and Universal for its reissue.
The recent migrant crisis has seen thousands of refugees flee from war-torn countries such as Syria, Libya and Iraq for a new life in Europe. With many dying during the perilous route over land and sea, there has been growing pressure on Western nations to produce a more coordinated response to the crisis.
Crowded House's Help Is Coming is available to buy from iTunes. All proceeds to Save The Children. Text GIVE to 61144 to donate £5.