Google Maps has temporarily renamed a square in the German capital of Berlin after Nazi dictator Adolf Hitler.
Netizens taking to Google's mapping service to find their way around Berlin were in for a shock after seeing the large roundabout circling the Blue Obelisk monument in the western Charlottenburg district bearing the name of the Nazi dictator.
Where Theodor-Heuss-Platz used to be, was now Adolf-Hitler-Platz.
The mistake was first reported by German daily B.Z. and corrected by Google shortly afterwards.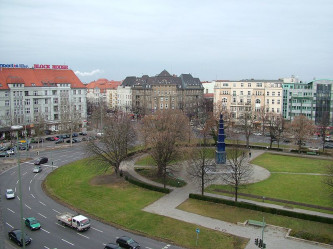 The US internet giant told the paper that it was looking into the matter but wasn't immediately able to provide an explanation for the error.
The square was named Adolf-Hitler-Platz during the time of the Third Reich.
Built in the early 1900s as Reichskanzlerplatz, it was renamed after the infamous Nazi dictator when he came to power in 1933 before reprising its original name after Hitler's demise in 1945.
In 1963 city authorities decided to dedicate the square to Theodor Heuss, the first federal president of West Germany.