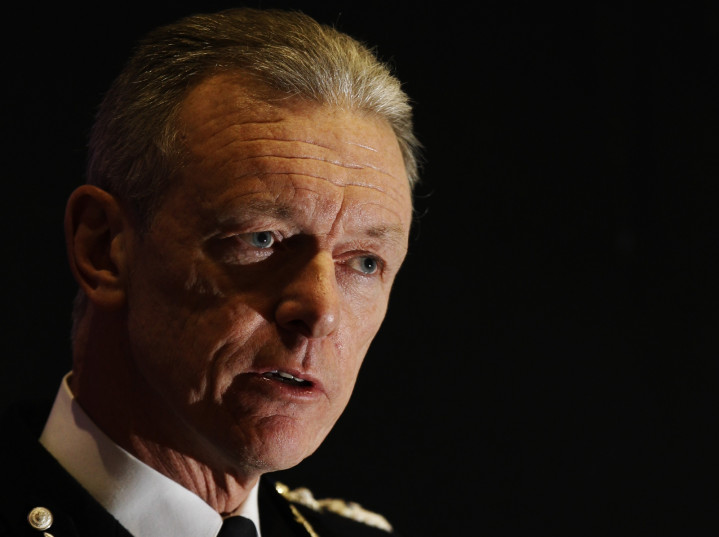 The Metropolitan Police have three water cannons but are waiting on the Home Office to decide on whether or not the force can use them on the streets of London, according to Sir Bernard Hogan-Howe.
The Metropolitan Police Commissioner, giving evidence to the Home Affairs Committee, said officers were training with the units but cannot use them without Theresa May's permission.
Hogan-Howe also said that the water cannons, which were purchased by the Mayor of London from the German Federal Police for £218,000 ($345,871, €278,346), would have helped the police during the 2011 summer riots when officers "stood there being bricked".
Keith Vaz, the chair of the group of MPs, said he was surprised by the development after the meeting was over.
"[I'm] amazed that May has not written to the Metropolitan Police Commissioner giving an answer as to whether he can use the water cannons," Vaz said.
The Labour MP said that the committee would write to May to ask why there has been no decision on the use of water cannon after eight months since their purchase.
Hogan-Howe also told the Home Affairs Committee that he supported journalists' right to protect their sources.
"In a liberal democracy we need a strong press and they need to protect their sources," the police chief said.
The comments come after the force said it would continue to use the Regulation of Investigatory Powers Act (Ripa) against journalists if criminality is suspected.
In addition, The Times reported that the Metropolitan Police holds more than 2,000 records relating to journalists and photographers on a "confidential anti-extremist database".
The details were disclosed following a Freedom of Information request, which revealed that the records are held on the force's counter-terrorism unit's (SO15) intelligence system – codenamed "Fairway".