Bernie Sanders sweeps to big wins in Washington and Alaska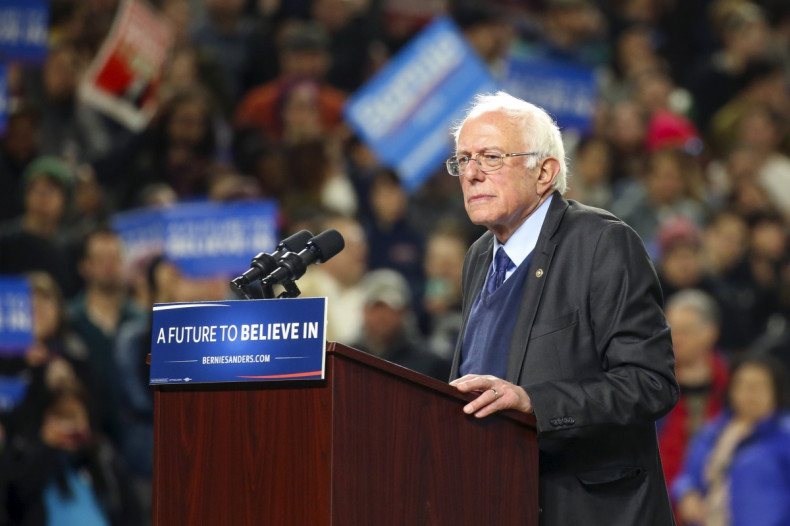 Bernie Sanders has secured big wins over Hillary Clinton in the Washington and Alaska caucuses, narrowing the former US secretary of state's lead in the race to become the Democratic presidential nominee. The Vermont senator was projected to have beaten Clinton 79%-21% in Alaska and 75%-25% in Washington, with 117 delegates up for grabs in both states.
He is also expected to do well in Hawaii, where 25 delegates are at stake. The state went to the polls late on 26 March.
"We are on a path toward victory," Sanders said at a rally in Madison, Wisconsin. "It is hard for anybody to deny that our campaign has the momentum."
Victory for Sanders in the western contests allows him to stave off calls from the Democratic leadership to suspend his campaign in the name of party unity. Clinton led Sanders by 1,223 delegates to 920 going into the 26 March caucuses.
Including so-called "super delegates" – party leaders who are free to back any candidate – her lead widens by over 700 delegates.
Populist candidate
The Democratic contest moves to Wisconsin next, with 86 delegates up for grabs in the primary election on 5 April.
"With your help we're going to win right here in Wisconsin," Sanders was quoted as saying by CNN. "So don't let anyone tell you we can't win the nomination, or win the general election. We're going to do both of those things."
Democratic strategist Bill Carrick told CNN that the demographic make-up of Washington and Alaska favoured Sanders over Clinton.
"He's obviously doing well in these Western caucus states, because you get a very committed base of younger voters who are willing to show up and stand in line in states like Idaho and Utah for hours," he said. "The message that Sanders has is a classic western populist message: Wall Street is sticking it to us, these big money interests are sticking it to us, and we're out here scrambling, paying pretty heavy negative dividends for their behaviour."