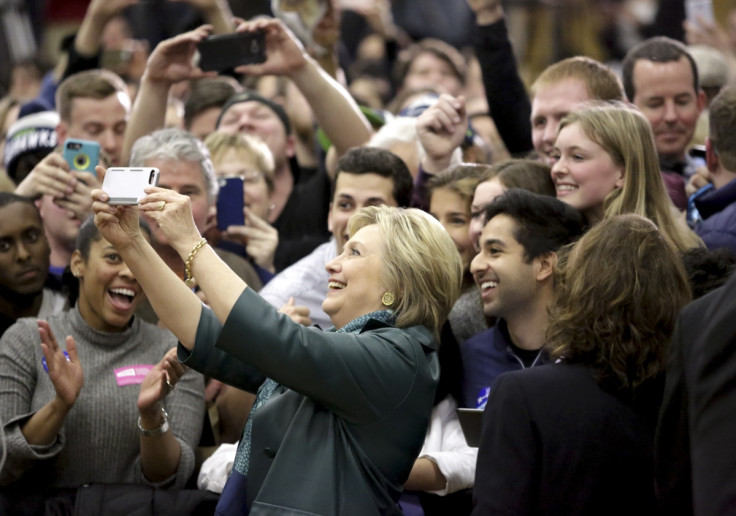 The two remaining Democratic presidential candidates have three state caucuses to look forward to on 26 March following the races in Arizona, Idaho and Utah on 22 March. Voters in Alaska, Washington and Hawaii will caucus to pick their preferred candidate, placing 142 delegates up for grabs.
Following her win in Arizona, Hillary Clinton maintained her lead against Bernie Sanders with 1,223 pledged delegates and 467 superdelegates. Sanders, with wins in Idaho and Utah, attempted to close the gap with Clinton, leaving the last races with 920 pledged delegates and 26 superdelegates.
Alaska caucus
Alaska will offer the least amount of delegates on 26 March, with 16 delegates available to Clinton and Sanders. There are limited polls to give a real insight into the upcoming race, but a January poll by the Alaska Dispatch placed Clinton ahead of Sanders by three points, 44.2% to 41.1%, among registered Democratic voters. However, registered unaffiliated voters overwhelmingly supported Sanders, 51.5% to 26.8%.
Democratic voters will be able to caucus at 2pm EDT/6pm GMT at 42 sites throughout the state. Voters will need to be registered Democrats to participate in the caucuses, but will be able to register on the day of the caucus, the Juneau Empire reported. Delegates will be awarded proportionally.
Republicans held their caucus in The Last Frontier state on 1 March, with Ted Cruz earning a slim win over Donald Trump. The two candidates split the 28 delegates evenly, while the remaining GOP candidate John Kasich took home zero delegates.
Washington caucus
Washington will prove to be the biggest prize during the upcoming caucuses, with 101 delegates up for grabs. Although there are no clear polls to determine who will win in Washington, The News Tribune reported that observers predict Sanders has an edge over Clinton. Sanders has out fundraised Clinton and history has revealed Clinton, and her husband, are not very popular there.
Voters will head out to caucus at 1pm EDT/5pm GMT at 7,000 precincts throughout the state. According to CBS Seattle, any registered voter can attend the caucus, but they must publicly affirm they are members of the Democratic Party. Like in Alaska, delegates will be awarded proportionally.
Republican voters will have to wait until 24 May to vote for their candidates in the statewide presidential primary.
Hawaii caucus
Hawaii will be the second biggest prize of the day with a paltry 25 delegates available to Clinton and Sanders. Despite the lack of polls from the Aloha State, Sanders recently received the endorsement of state Representative Kaniela Ing. Sanders also has the support of Hawaii Congresswoman Tulsi Gabbard, who notably stepped down as vice chair on the Democratic National Committee to support the Vermont senator.
Hawaiian Democrats will head to the polls at 7pm EDT/11pm GMT at several locations across the state. Only Democratic voters will be able to cast their vote during the polls. According to KHON2, the secret ballot poll will be followed by a precinct meeting.
Republicans held their caucus in the Aloha State on 8 March, with Trump winning and taking home 11 delegates. Cruz followed with 7 delegates and Florida Senator Marco Rubio, who has since dropped out, took home one. Kasich, however, did not take any delegates from Hawaii.