In the mood for an unbridled gore fest? There's bound to be a horror film to satisfy your appetite on popular streaming site, Netflix.
Perfect for themed sleepovers or if you're brave enough, a solo binge watch experience, here are some of the best terror inducing movies that should be on your list.
A Girl Walks Home Alone at Night
Labelled "The first Iranian vampire Western," this black and white horror offering from Iranian-American director Ana Lily Amirpour not only impressed the viewers but also received an applause from the critics. A stunning vampire in a chador spends her days listening to music and her nights walking the streets of an Iranian town called "Bad City," where anyone unfortunate enough to be seduced are rewarded with her deadly fangs. Until she meets Arash, who somehow compels her to resist her vampire instincts.
It Follows
It Follows was inspired by a recurring nightmare that director David Robert Mitchell had as a kid. The film is about a girl who has the ill-omened fate of being relentlessly followed by a scary invisible force until it catches her or she can transfer it to someone else through sexual contact. The perpetual fear of inevitable doom is what unsettles the mind of the viewer, making this film so riveting.
A Nightmare on Elm Street
The original film that gave rise to nine franchise films is finally on Netflix. Perhaps, the most famous horror film of all time, A Nightmare on Elm Street hovers right on top of every horror movie buffs' favourite films list. Wes Craven gave the world a seminal horror villain in Freddy Krueger and Johnny Depp his Hollywood debut in this genre defining classic.
The Shining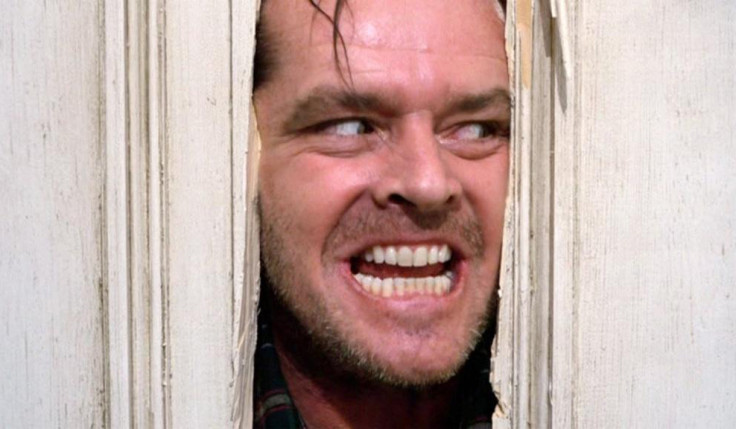 The Shining is the inimitable Stanley Kubrick's version of the 1977 novel by Stephen King. In a role of a lifetime, Jack Nicholson provides a chilling interpretation of a struggling writer under the influence of spiritual forces. There are some iconic quotes from the movie that has survived the test of times−"Heeeere's Johnny" being one of them. Nicholson is said to have improvised the line which would later become one of the American Film Institute's Top 100 Movie Quotes.
Zodiac
Zodiac tells the tale of a serial killer in San Francisco Bay Area in the late 60s and early 70s, leaving cryptic clues after each of his crimes. Although the film did not hit perform well at the box office like some of David Fincher's other offerings like The Social Network, Fight Club and Seven, Zodiac is still considered a masterpiece by the director. Backed by a strong cast in Robert Downey Jr., Mark Ruffalo and Jake Gyllenhaal, the thriller is worth a watch even 10 years after it was first released.
The Invitation
The Invitation is about a dinner party that slowly builds up tension and treats the viewers with shocking surprises along the way. Karyn Kusama's horror-thriller was reportedly supposed to have a notable cast including Luke Wilson, Zachary Quinto and Johnny Galecki, but Logan Marshall-Green totally holds his own as the lead until the very end.
The Sixth Sense
Cole Sears, played by Haley Joel Osment, is hounded by visions of the dead in his everyday life. M. Night Shyamalan has managed to create a spine-chilling film that's capable of making grown men think twice about getting out of bed at night. The twist ending of The Sixth Sense is one of the most unexpected in film history.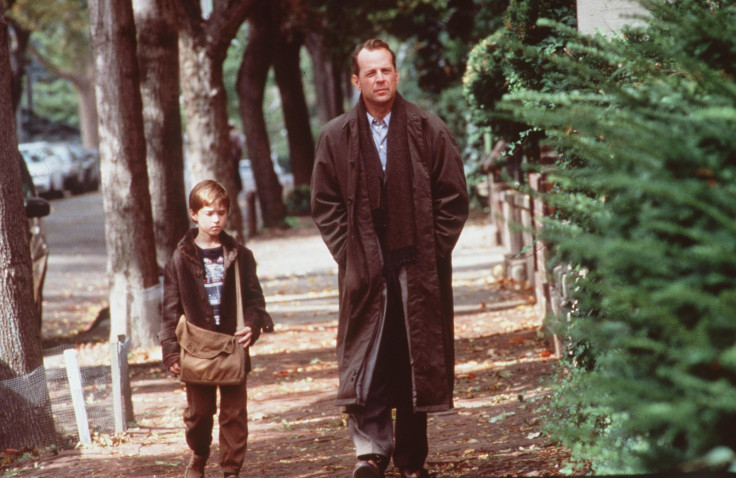 The Host
Directed by genre maestro Bong Joon-ho and starring one of South Korea's biggest superstars Song Kang-ho, The Host had success written all over it from the very beginning. Inspired by real events, a monster emerges when US military officials dump 200 bottles of formaldehyde in Seoul's Han River. The story revolves around a man trying to retrieve his daughter from the clutches of the daunting creature.
An American Werewolf in London
A fantastic mix of horror and comedy, An American Werewolf in London still holds a strong appeal for viewers 36-years after it first hit the cinema. Directed by John Landis, the film tells the tale of two American college students on a tour in Britain when they are attacked by a werewolf. The transformation is still one of the best horror movie scenes ever.
The Babadook
What happens when the monster from your child's creepy pop-up book comes to life? You get the ultimate scare-fest on screen. Touching on the frustrations of parenthood, The Babadook is an Australian film that feeds on the one bankable horror flick tool— anticipation. Foreboding really is the scariest factor in this movie with Essie Davis' resolute performance also demanding a nod.
Pontypool
This Canadian psychological thriller is a bit of an unorthodox zombie film that actually works. It revolves around a small Ontario town where a deadly virus is quickly spreading through spoken language.
The Crow
While not an all-out horror film, The Crow still manages to make our blood run cold. Brandon Lee plays Eric Draven who is brought back to life by a supernatural crow in order to seek revenge for the rape and murder of his fiancé. Lee, who gives a stellar performance, tragically died in an accident on set, further adding to the gothic aura of the movie.
We Are Still Here
As if the title itself wasn't creepy enough, We Are Still Here provides some serious blood-curdling moments. When a grieving couple moves into a cursed house, they're faced with some hellish confrontations with supernatural forces. The slow-pace might deter some in the beginning but the movie soon kicks the fear-factor it up a gear.
Sweeney Todd: The Demon Barber of Fleet Street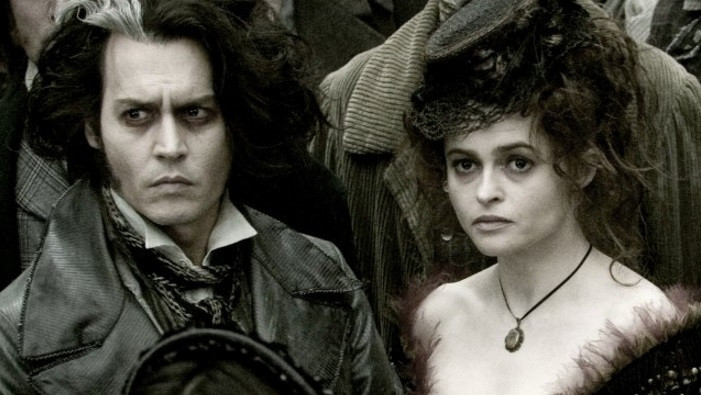 When you put Johnny Depp and Helena Bonham Carter together in a movie directed by Tim Burton you can bet it's going to be a grand gothic fest. The film adaptation of the Tony Award winning musical doesn't disappoint in any aspect. The story of Sweeney Todd "The Demon Barber of Fleet Street" and his accomplice Mrs. Lovett is a bloody jamboree that you'll enjoy until the very end.
The Midnight Meat Train
As the title suggests The Midnight Meat Train is a gory horror flick that takes place on a late night train. Bradley Cooper plays Leon Kaufman a photographer who crosses path with a serial killer Mahogany played by Vinnie Jones. Mahogany is the master of macabre as he mercilessly butchers his victims picked from among subway commuters.
Never Sleep Again: The Elm Street Legacy
If you're a die-hard fan of the Nightmare on Elm Street franchise, then this four hour long documentary is the stuff of your dreams. It covers the entire horror franchise except the 2010 A Nightmare on Elm Street remake.
Hellraiser
Clive Barker's adaptation of his own novella, Hellraiser, clearly isn't for the fainthearted. Hardcore violence and butchery make for some very disturbing imagery. But that's exactly how the film manages to keep audiences on the edge of their seats throughout.
We Are What We Are
This horror film is the story of Parker family with a very disturbing tradition— cannibalism. Fans of this Mexican remake can rejoice as both a prequel and a sequel of the film have been announced. Relive the horror on Netflix before they are released.
They Look Like People
This indie offering is one of the newest additions to Netflix. The story is about a young man who starts hearing voices about evil power soon taking over the world and having to decide a course of action that might involve saving his best friend. Despite its flaws, They Look Like People still makes for a rousing watch.
The Void
This 2016 Canadian film finds a group of people trapped in a run-down hospital where they have to fend off attack from hooded cult figures.
Jaws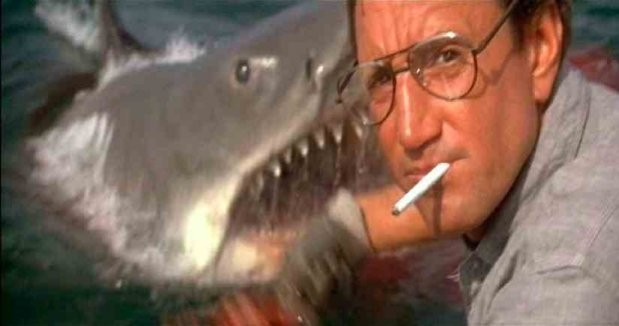 Steven Spielberg's undying classic, Jaws, has aged like a good old wine. The great white shark terrorising Amity Island is one petrifying thriller that makes for a fascinating watch every single time.
Extraordinary Tales
An animated feature of five of Edgar Allan Poe's stories, you can watch Extraordinary Tales to try something different. While the film could've been better on many fronts, it's still makes for an interesting watch when binge watching on horror flicks is the only plan for the day.
Hush
A definitive home invasion movie, Hush is about a deaf and mute writer who just wants to live a solitary life somewhere in the woods but is faced with a terrible struggle against a sadistic masked killer. Be prepared for some breathless action in one of the most imaginative horror films to hit the cinemas in recent years.
Sleepy Hollow
Another Tim Burton and Johnny Depp project, Sleepy Hollow follows the tale of police constable Ichabod Crane who has been sent to the village of Sleepy Hollow from New York to investigate a series of murders by the Headless Horseman. Depp is right on top of his game in the film, making it one of his many memorable performances.
Housebound
This super entertaining haunted-house thriller was New Zealand's finest movie export of 2014. It follows the hapless story of a woman sentenced to house arrest in a house infested with other worldly entities. At times funny and enduringly scary, Housebound has all the ingredients that fans of the genre seek.