When the first trailer for Warner Bros and New Line's upcoming It remake emerged online last week, horror fans everywhere were excited. Praising the creepy visuals and slightly more serious take on Stephen King's acclaimed novel – as opposed to the 1990 miniseries starring Tim Curry – people in their droves took to social media to announce that they're simultaneously looking forward to, and dreading, its cinematic release.
But it turns out, not everyone is quite so thrilled about Pennywise popping out from those pesky sewers and showing his face once again and it's clowns that are taking issue with the film. Yes, real-life clowns are slamming the hotly-anticipated reboot (and scary films based on red-nosed performers in general) as the genre is "ruining their business" and unashamedly promoting coulrophobia.
"It's gonna be bad for clowns," 42-year-old Guilford "Gilly" Adams told Mel magazine when asked about the impact It could have within the industry. Meanwhile another clown, Nick Kane, claimed he's already feeling the effects of the remake, as views to his Yelp page have been diminishing since the teaser debuted on the 29 March.
"We just experienced a nice break from the scary clown meme from last October," he told the publication. "And just when things are starting to normalize, the It trailer comes and it's like, 'Here we go again.'"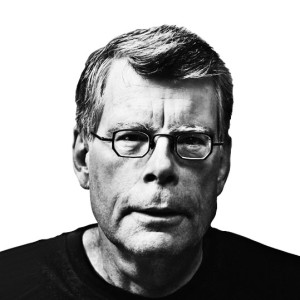 Others added that the depiction of clowns in the media is making it hard for them to find as much work as they once did. But it's not only fictitious stories that damage their reputation. Anti-clown attitudes were at an all-time-high last year when practical jokers all around the world started dressing as creepy clowns to spook (and sometimes, threaten or harm) people in their respective neighbourhoods.
"It's a dying profession," Adams concluded. "And the people who do it and scrape together a living have to grapple with the fact that it's cool and hip not to like clowns. The ultimate prick in this [It movie] is that it's going to turn young consumers away from an art form that's sweet and nice and not about the Kardashians and Minecraft."
Directed by Mama's Andres Muschietti and starring Stranger Things' Finn Wolfhard, Jaeden Lieberher and Bill Skarsgard, It follows The Loser's Club, a group of seven school-age outsiders who spend their days juggling homework, life problems and bullies. But when a monster that takes the shape of a clown starts terrorising their small town, they soon realise their nightmares have just begun. The film is scheduled to reach UK and US cinemas on 8 September 2017.