First opened in 2003, the London Design Festival has over 400 innovative and immersive events this year, with a plethora of talks and experiences designed to showcase the capital's best architects, artists and designers.
Whilst it is easy to get involved in the festival with installations across the city, if you're looking for a taster of what's on offer then there are some fantastic events to head to where you can enjoy innovative design as well as a glass of something delicious or even experience a great new work space.
IBTimes UK have rounded up the spots to head to this week...
MONOCLE SHOP AND CAFÉ TO POP UP AT ARAM STORE, until 24 September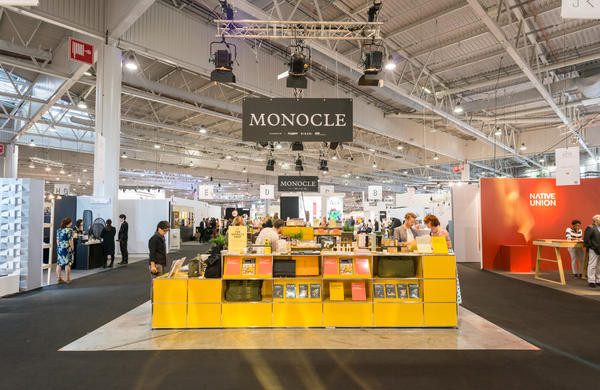 Monocle magazine, who are the renowned as being one of the leading publications in cultural, global affairs and design are setting up a home in the equally inspiring Aram Store in Covent Garden which will run until September 24th. Whether you're looking for a port in the design storm before you head off to another exhibit or simply want to dip your toe in the architectural waters this is the best place to start. From coffee and buns to a huge range of exclusive Monocle merchandise and homeware there is plenty on offer to whet the appetite.
Aram, 110 Drury Ln, London WC2B 5SG
LONDON DESIGN FESTIVAL L'EDEN BY PERRIER-JOUET, 23-25 September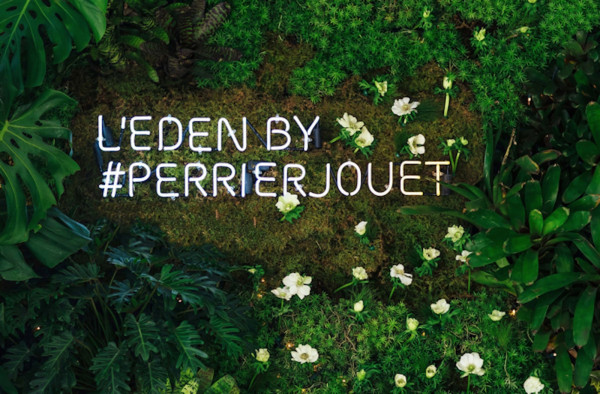 Perrier-Jouët have teamed up with London's iconic artistic inventors Bompas & Parr and Parisian designer Noé Duchafour-Lawrance to create a champagne filled homage to nature. Bompas & Parr have designed the world's first 'bio-responsive garden' where the trees and plants react to your movement whilst Duchafour-Lawrance has designed an interactive installation involving champagne glasses ready to be filled for a relaxing bubbles filled artistic experience.
147 Wardour Street, London, W1F 8WD
Find out more on the festival website.
THE NEST ICE CREAM VAN until 23 September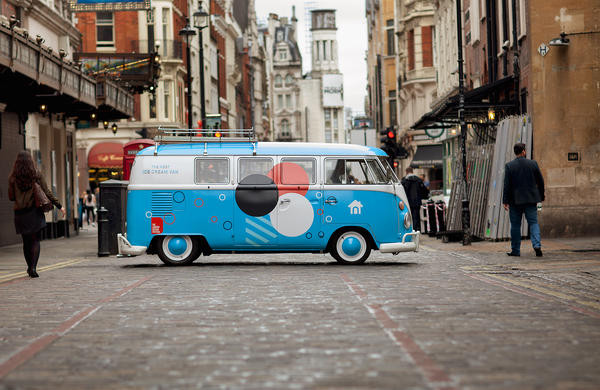 Home ware brand Nest have got involved with London Design Festival and taken inspiration from the home to create brand new ice cream flavours that encompass the whole feeling of the home. The brand started by breathing life into an old Volkswagen camper van and have created amazing flavours like marmalade, burnt toast, and breakfast tea, all created in the three colours of a thermostat.
The van will be travelling around London to feed up design fans this week so check the site to see where and when it will be stopping.
FARROW AND BALL'S EVENING OF COLOUR WITH JOA STUDHOLME, 21 - 23 September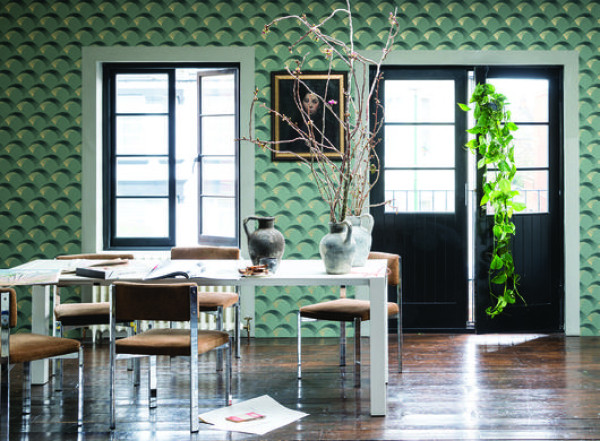 Farrow and Ball are the authority on incredible home colours and they are spreading their knowledge throughout the festival to celebrate their 70th anniversary. Joa Studholme International Colour Consultant for Farrow & Ball and author of the new F&B book 'How to Decorate' will be on hand to give advice on how to use colour at home as well as signing copies of the new book.
The colour talks will be held at the Farrow & Ball Chelsea and Battersea showrooms as well as at sofa.com in Islington.
Find out more on the festival site.
THE MINI LIVING 'FORESTS' INSTALLATIONS BY ASIF KHAN, until 25 September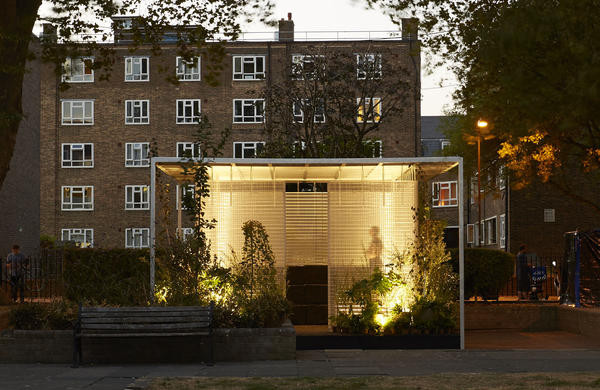 In a bid to create new places for people to meet up on their way to and from work, London architect Asif Khan has installed three plant-filled spaces around Shoreditch. The MINI LIVING installation are named Connect, Create and Relax and are intended to promote shinrin yoku or forest bathing, a concept that Khan describes as switching off and tuning yourself to nature. Better still, you are encouraged to take home the plants to grow them at home and share their progress.
There are different events going on within the Forests so check each day for events.
Find the 'Forests' at:
Vince Court N1 6EA
Charles Square Gardens N1 6HS
Corner of Pitfield Street and Charles Square EC1V 9EY