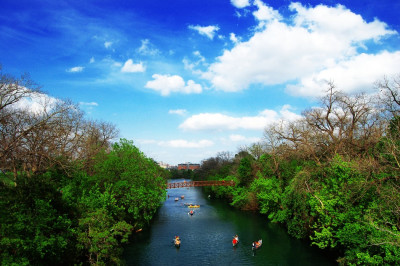 Leading Internet-based health and beauty company Daily Glow has revealed a list of the ten American cities in which it is easiest to maintain beautiful skin.
Medical experts and researchers at the healthcare company analyzed the 55 biggest US cities to determine where skin was most likely to shine, illustrating the fact that "skin health can have just as much to do with zip code as it does with genes".
The contributing factors to the cities' rankings include pollution levels (specifically air pollution), lifestyle, climate (humidity, days of sun, average temperature, high ozone days, smog days), availability of dermatologists per capita, skin cancer rates, tanning beds per capita, percentage of adults who smoke and percentage of adults who exercise for 20 minutes at least three days a week.
"At Daily Glow, we strive to provide the expert advice and insights to ensure our readers are living healthy lives so they can be beautiful from the inside out," said Daily Glow editor Liesa Goins, adding that the rankings would help people in all cities follow the best skincare regimes.
"Skin health is a popular topic among our readers, and this list of Daily Glow Beauty Spots allows them to easily see where their hometown rates in terms of having healthy skin," she added.
The company took data for contributing factors from the American Academy of Dermatology, Centers for Disease Control, Census Bureau, National Oceanic and Atmospheric Administration, American Lung Association and National Cancer Institutes.
According to the Daily Glow report, Las Vegas is the worst city for skin, given the fact it has 22.3 percent smoking population. The other skin-unfriendly US cities include Memphis, Charlotte, Fresno, San Diego and Los Angeles.
"Memphis ranks low on the list due to its physically inactive population while pollution in Charlotte, N.C. and Fresno, Calif. are damaging factors for skin health. San Diego is home to the most melanoma cases per capita while Los Angeles has a low level of dermatologists per capita - factors that keep them both in the bottom 10," the company said in a statement.
Check out the slideshow to know which the ten best US cities are to stay "most beautiful" with healthy and glowing skin, and why they are the best...