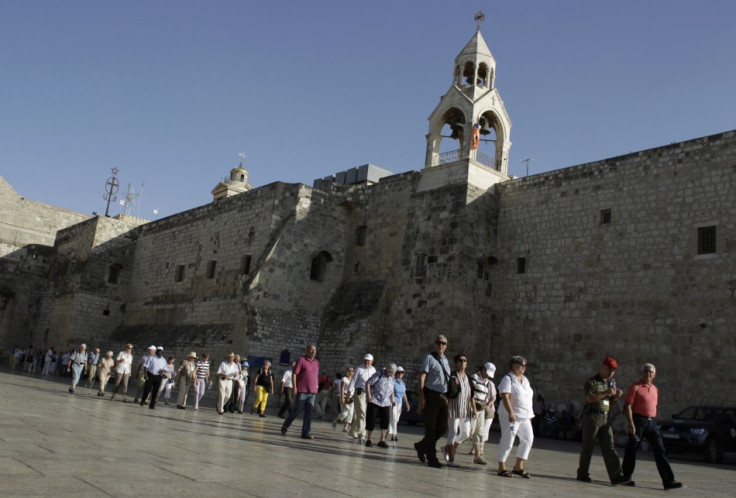 Authorities in Bethlehem are hoping that Palestine's recent admission to UNESCO will help the Church of the Nativity acquire status as a world heritage site.
The Church of the Nativity, built over the cave said to mark Jesus' birthplace, is one of the holiest places in Christendom. As Jesus is regarded as a prophet in Islam, the site is also revered by Muslims.
The 1,500-year-old building is desperately in need of renovation and its dilapidated roof poses a danger to visitors, officials said.
In addition to the roof beams needing to be replaced, the roof leaks, which places the holy relics and ancient mosaics at risk of being ruined.
The Palestinian government in the West Bank has already submitted an application for the basilica to be classified by UNESCO as a world heritage site, which would make it eligible to receive funding from the U.N.'s cultural agency for the much-needed repairs.
The proposal was rejected because the Palestinian Authority was not a member of UNESCO.
Now that it has been admitted to the body, church authorities hope that they will be able to secure the more than £8 million needed to fund the renovations.
If they cannot get the money, they have warned that they may have to restrict visitor numbers allowed at the holy site.