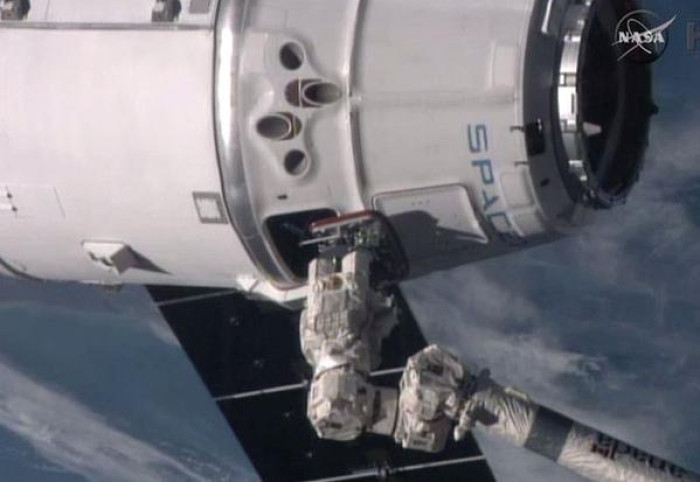 The six-man crew of the International Space Station received their Christmas presents today, 17 days late. Mind you, the delivery firm had a good excuse: the space station is in orbit some 260 miles above the earth.
The presents, along with much-needed food and other supplies, arrived courtesy of the SpaceX space capsule Dragon, which launched from Cape Canaveral air force station in Florida on Saturday morning.
A robot arm guided by station commander Butch Wilmore managed to "grab" the 5,000 pound cargo and secure it alongside the space station as the two vessels orbited earth at high speed. Among the most eagerly-anticipated items on the capsule was mustard - the condiments cupboard was empty.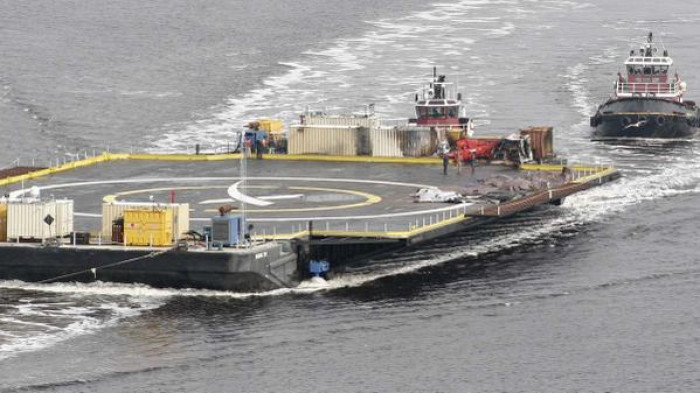 "We apologize for Santa and his Dragon sleigh for being more on the Eastern Orthodox schedule," mission communicator Randy Bresnik told Wilmore from NASA's Johnson Space Center.
"We're excited to have it on board," said Commander Wilmore. "We'll be digging in soon."
Supplies were dwindling aboard the ISS due to the explosion of the previous supply rocket just after launch in October. That was down to another company, Orbital Sciences Corp, who along with SpaceX had been commissioned by Nasa to supply the ISS.
The only disappointment for Elon Musk, owner of SPaceX, was the narrow failure of the launch rocket to land safely on a floating touchpad after jettisoning the capsule. It's believed the rocket's guidance fins ran out of fuel just before landing, causing the unmanned rocket to smash to pieces.
Undaunted, Musk plans another attempt at landing a booster rocket in the near future. If it can be achieved, the future for space technology could be bright as the overall cost of each launch would be slashed.
"If one can figure out how to effectively reuse rockets just like airplanes, the cost of access to space will be reduced by as much as a factor of a hundred," Musk said earlier.