It has taken five long years but Beverley Knight has returned to her first love of music with a new album titled Soulsville. After spending the last few years conquering the West End with critically-acclaimed performances in The Bodyguard and Cats, Knight has crafted an album which she says embodies her own sound without conforming to the trends currently dominating the charts.
Knight, 43, rose to prominence more than 20 years ago with hit singles including Greatest Day, Shoulda Woulda Coulda and Come As You Are. Even after all this time in the industry and a five-year hiatus, Knight is still able to find inspiration and create music which evolves with each album.
Addressing her lengthy spell away from music, Knight told IBTimes UK: "I couldn't write an album while I was in the thick of West End shows – other things just took over. I would have had this album out ages ago but I got married and straight after that all these West End opportunities came up so I took them while I had them."
It may have been some time since Knight released fresh material but there wasn't a case of writer's block when it came to putting pen to paper. The singer explained: "You've always got ideas, the creative mind is always creative and restless. As long as there are things to inspire, you can get on with it. So many things have been going on in the world that there's so much to write about."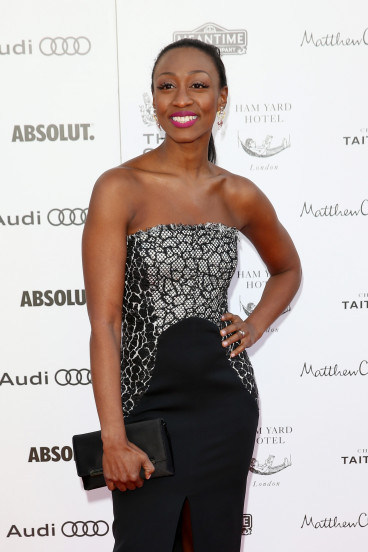 Instead, Knight drew from the musical era portrayed in the Memphis musical, in which she starred as the lead character Felicia. The Wolverhampton-native said: "What it is interesting is how circumstances will focus your mind down and starring in Memphis was the catalyst for where I wanted the album to be and sound like. It's funny how something quite unrelated – a musical – was the very thing that helped me get the album to a place where I wanted it. I'm so glad I had the opportunity but that was the closest the two worlds had come together."
It is often the case that many musicians of more of an experienced calibre feel forced to "fit in" with what is the hottest sound of the moment. However, Knight is confident enough in her artistry that she has never buckled to the pressures of trends. The Piece Of My Heart hitmaker revealed: "Thankfully, I've never been an artiste where a record label has said you've got to get with RedOne and Max Martin because these are the guys who are killing it right now. I've never been that artiste to just be handed to hitmakers.
"I've always written my own material so in so doing, you shape how the songs sound. It's not just a contribution of here's a melody, here's a lyric. It's how the actual production of the song comes about. I've always been strong on what each of my songs should sound like."
Speaking about Soulsville, Knight added: "This album I don't think has anything to do with what's going on sound-wise or chart-wise at all! Hearing the new Beyonce, Anne-Marie and loads of different artistes and I think, 'I'm not even in that area right now'. "
Beverley Knight's new album Soulsville and single Middle Of Love are available to buy now. Look out for the next part of her interview with IBTimes UK.
Listen to Beverley Knight's new single Middle Of Love: