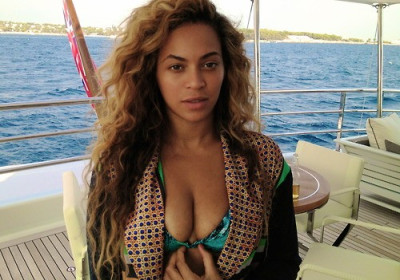 Beyoncé has opened up her vacation album to fans weeks after celebrating her birthday on a yacht in the South of France.
The Single ladies Hitmaker, who turned 31 on 4 September, shared the intimate snaps of her birthday celebrations on her Tumblr page.
In the pictures, the fresh-faced wife of rapper Jay Z can be seen cutting her birthday cake, sunbathing, and sporting a sweater emblazoned with a "J" on it.
She also shared a picture of her birthday meal as well as the expensive red wine that they washed it down with.
In September, the superstar couple missed the MTV Video Music Awards to spend a week with their eight-month old daughter, Blue Ivy on board their luxury liner.
IBTimes UK has a look at the snaps from Beyoncé's birthday celebrations.