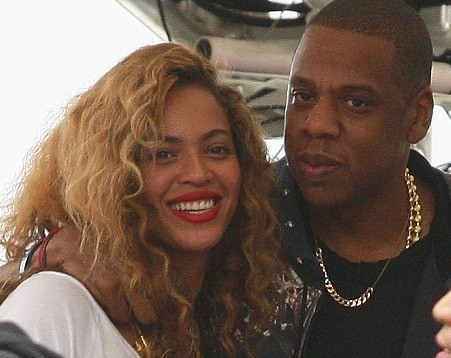 Jay-Z has put to bed rumours that he and wife Beyoncé are not expecting their second child.
The 42-year-old rapper and music mogul flatly denied mounting rumours that the Single Ladies hitmaker is pregnant at the NBA 2K13 launch in New York, hosted at his club 40/40.
Asked about the pregnancy reports, he told E! Online: "Not tonight... not in nine months - absolutely not."
To drive his point home he later added: "Not in one, two, three, four, five, six, seven, eight or nine months."
Beyoncé, who gave birth to their daughter, Blue Ivy Carter, in January, sparked pregnancy speculation after she was snapped sporting what appeared to be a growing baby bump earlier this month.
At the Cognac Cocktails celebrations at La Marina Restaurant Bar Beach Lounge in New York City, the 31-year-old star wore a tight-fitting leopard-print dress which accentuated her curves and showed off a little belly bump.
Her representative said: "I do not comment on her personal life."