Never one to do things by half, Beyonce Knowles has announced she is pregnant - with twins.
The Formation star shared the happy news with fans on Wednesday (1 February), posting a picture of herself on Instagram. Posing in front of a display of flowers in a bra and underwear with a veil covering her head, she put her large baby bump on display.
In a caption she wrote: "We would like to share our love and happiness. We have been blessed two times over. We are incredibly grateful that our family will be growing by two, and we thank you for your well wishes. – The Carters."
The couple's five-year-old daughter, Blue Ivy, will become elder sister to the new additions.
Pregnancy rumours began to circulate on Friday (27 January), after a leaked teaser video for Ivy Park clothing range appeared to show Beyonce flaunting the first signs of a baby bump.
The Halo singer has had some fertility struggles in the past. In 2013, Beyonce revealed she had suffered a miscarriage prior to the arrival of her daughter.
Speaking about her loss she said at the time: "About two years ago, I was pregnant for the first time. And I heard the heartbeat, which was the most beautiful music I ever heard in my life.
"I picked out names. I envisioned what my child would look like. I was feeling very maternal," she explained. "I flew back to New York to get my check up – and no heartbeat. Literally the week before I went to the doctor, everything was fine, but there was no heartbeat."
She explained how she turned to music to express her grief. "I went into the studio and wrote the saddest song I've ever written in my life. And it was actually the first song I wrote for my album. And it was the best form of therapy for me, because it was the saddest thing I've ever been through."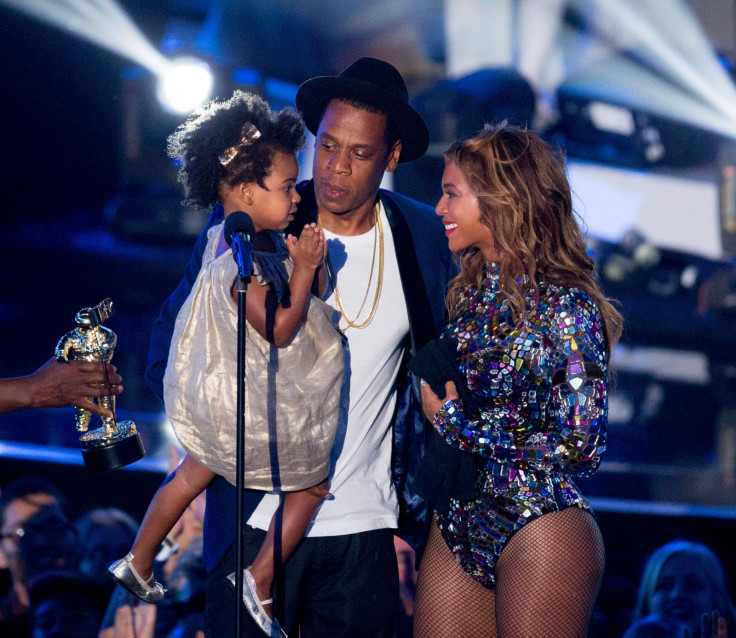 Speaking in her TV show Life Is But a Dream, Beyonce also spoke of the sheer joy of discovering that she was expecting Blue Ivy Carter, who was born on 7 September, 2012.
"Being pregnant was very much like falling in love. You are so open. You are so overjoyed," she said. "There's no words that can express having a baby growing inside of you, so of course you want to scream it out and tell everyone."
The pregnancy news comes as Beyonce prepares to resume taking her Formation tour on the road throughout 2017, headlining the Coachella festival in the Colorado desert over two consecutive weekends in April.
Now in its 18th year, Beyonce becomes only the second female artist to headline the event following in Scandinavian icon Björk, who played the festival in 2002 and 2007.
Fans of the music star have taken to social media to congratulate Beyonce and Jay Z on their baby news.