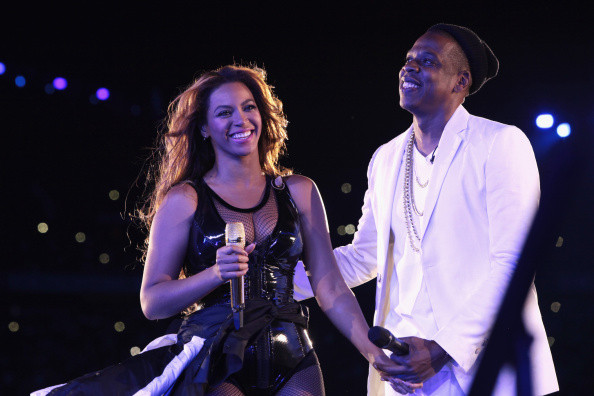 She is a talented performer and one of the most desired women on the planet, but Beyoncé has admitted that she has often considered trading in her fame and fortune for a normal life.
In an intimate new film released to mark the one-year anniversary of her surprise self-titled visual album, Jay Z's wife describes her celebrity status as burden.
The eleven and a half minute clip, entitled Yours And Mine, focuses on the themes of her album and also touches on her thoughts on feminism, her much-talked about marriage and her own struggles with body image.
"I sometimes wish I could be anonymous walking down the street like everyone else," she narrates. "Before I was famous I was the girl on the hill with a guitar. I was the girl that just wanted a beautiful view of the beach. Now that I'm famous it's really, really difficult to do very simple things."
As the 33-year-old gets philosophical, the black and white montage is juxtaposed with images from her visual album.
"I think it's the hardest thing to give up, but my mother always taught me to be strong and to never be a victim, never make excuses, never expect anyone else to provide me things that I know I can provide for myself.
"I have dreams and I feel like I have a power to actually make those dreams become a reality. When you're famous, no one looks at you as a human anymore. You become property of the public. There's nothing real about it."
Jay Z and their daughter Blue Ivy also make a cameo in the video which sees Beyoncé get emotional as she opens up about learning to love herself.
"You can't put your finger on who I am. I can't put my finger on who I am. I am complicated. I grew up with a lot of conflict and dramas and I've been through a lot, just like everyone else," she says.
"My escape was always music, and I'm so lucky that that's my job. But, if I accomplished all of these things and had no one to share it with, it would be worth nothing."
Queen B goes on to declare herself not only a feminist but also a "humanist".
"Happiness comes from you," she concludes. "No one else can make you happy. You make you happy. And one thing that's for sure: The love I have for the music, my husband, for my child - it's something that will last far beyond my life."
In November, the singer released a 'Platinum Edition' of the album which featured remixes from Nicki Minaj, Kanye West, Jay Z and Pharrell Williams in addition to new material.