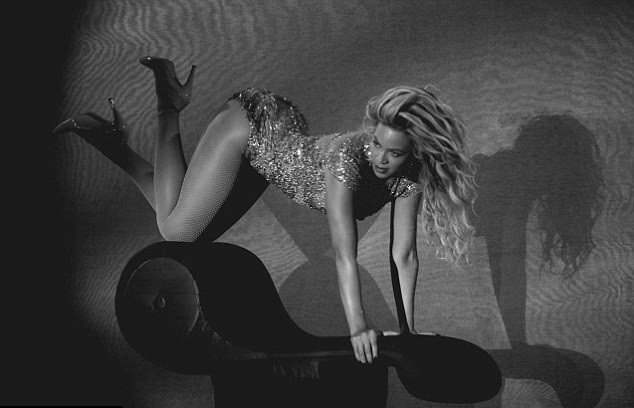 She is known by many fans as Queen B and now Beyoncé has the celebrity status to match her name.
The singer, who is one of the influential stars of the 21st century, has been crowned the world's most powerful celebrity.
Jay Z's wife took the crown after topping Forbes Celebrity 100 List for the first time since her debut on the list in 2004.
The Drunk in Love hitmaker, who racked up $115m (£67m) in the last 12 months, impressed fans with her epic performance at the Super Bowl, sold out concerts during her Mrs Carter Tour and released her surprise, eponymous visual album.
Her husband Jay Z, who earned $60m, came in sixth place on the list proving that team work makes the dream work.
Meanwhile, basketball star LeBron James climbed to second place after a stellar year. The 29-year-old sportsman, who is considered to be one of the best to play the game, earns big endorsements from companies like Coke and McDonald's. The Miami Heats star recently announced plans to become a free agent.
In third place was rapper-turned-entrepreneur Dr.Dre, who earned major points following Apple's acquisition of his audio company Beats By Dre for $3bn. The deal meant that his earnings skyrocketed to $620m.
After topping the list in 2013, Oprah Winfrey has dropped down to fourth place. Despite making $82m, she is is no longer considered as influential or powerful. Talk show host Ellen DeGeneres caps off the top five.
Stars such as Kate Perry, Rihanna and Robert Downey Jr also made appearances on the list.
Forbes Celebrity 100 takes into account not just the amount of money earned, but also an individual's fame quotient as measured in number of mentions on TV, radio and in print.
Forbes 2014 Celebrity Power List (Top 10)
1. Beyoncé Knowles - $115m
2. LeBron James - $72m
3. Dr Dre - $620m
4. Oprah Winfrey - $82m
5. Ellen DeGeneres - $70m
6. Jay-Z - $60m
7. Floyd Mayweather - $105m
8. Rihanna - $48m
9. Katy Perry - $40m
10. Robert Downey Jr - $75m