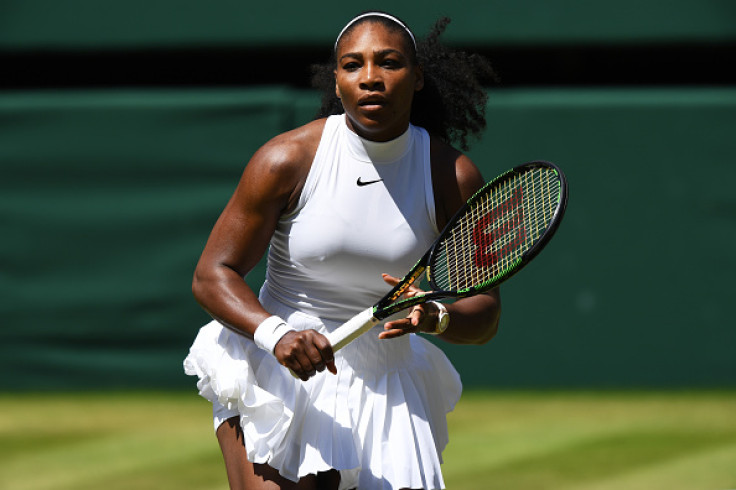 21-time Grand Slam champion Serena Williams has re-ignited the men/women pay debate, insisting that female tennis players deserve equal pay and should earn the same amount of prize money as their male counterparts. The Wimbledon Championship joined the other Grand Slam events to offer equal prize money to both male and female tennis players in 2007.
Williams, who is the defending champion cruised past Elena Vesnina 6-2, 6-0 in just 48 minutes, the quickest semi-final win in this century. The 34-year-old who toppled Maria Sharapova to be ranked as the highest paid female athlete, has also spoken about the pay disparity in the past.
"Yeah, I think we deserve equal prize money, absolutely. I would like to see people, the public, the press, other athletes in general, just realize and respect women for who they are, what we are and what we do", she said, as quoted by the Mirror.
"I've been working at this since I was three years old. Actually, maybe younger, because I have a picture where I'm in a stroller, Venus is actually pushing me, and we're on the tennis court. Basically, my whole life I've been doing this. I haven't had a life. I don't think I would deserve to be paid less because of my sex, or anyone else for that matter, in any job", Serena added further.
There has been a lot of controversy in the past regarding the pay gender gap with former Indian Wells chief executive Raymond Moore and current world number one Novak Djokovic being criticised for saying that men deserve to earn more than women. The duo later apologised but it did nothing to quell the controversy; in fact Moore resigned from his Indian Wells chief executive post due to the fallout from his comments.
The Wimbledon chiefs have insisted that they are proud of their 2007 decision to join the rest of the Grand Slams in offering equal pay and plan on continuing with their decision for the foreseeable future.