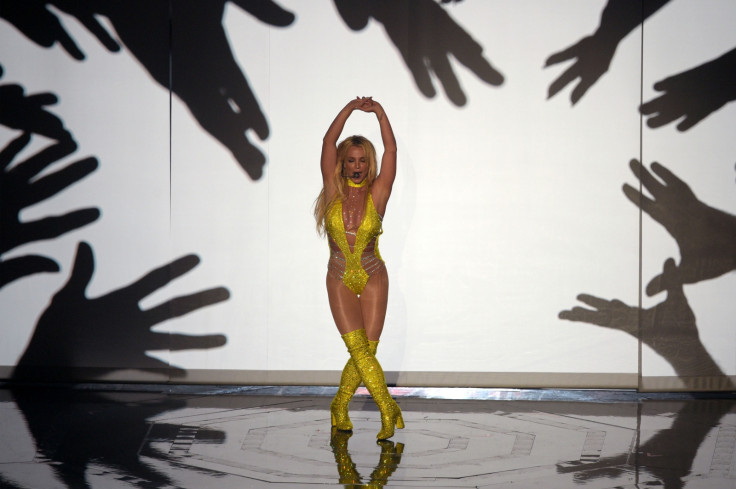 Celebrities and popular pop culture icons walked the red carpet event of the 2016 MTV Video Music Awards on Sunday, 28 August at Madison Square Garden in New York City. As has been noticed over the years, the stars infamously showcased out their edgy taste and style with risqué fashion choices during the VMAs.
While A-listers such as Beyonce and Nicki Minaj cut a striking figure with their over-the-top outfit and glamorous look, some celebrities couldn't make the cut. Blame it on the Halloween-inspired costume or the mismatched layers, quirk clearly didn't work for Teen Mom star Farrah Abraham and singer Rita Ora.
IBTimes UK has compiled a list of fashion moments that recognises the best and worst dressed celebrities from the MTV VMAs red carpet.
Beyonce
Queen Bey owned the VMAs as she strutted the red carpet event in ice-blue attire, which was adorned by feathers and jewels. Dressed in a Francesco Scognamiglio sheer gown, the R&B singer looked nothing less than a diva as she made an appearance accompanied by four-year-old Blue Ivy. Her dress, reportedly, was bejewelled with $12m worth Lorraine Schwartz diamonds.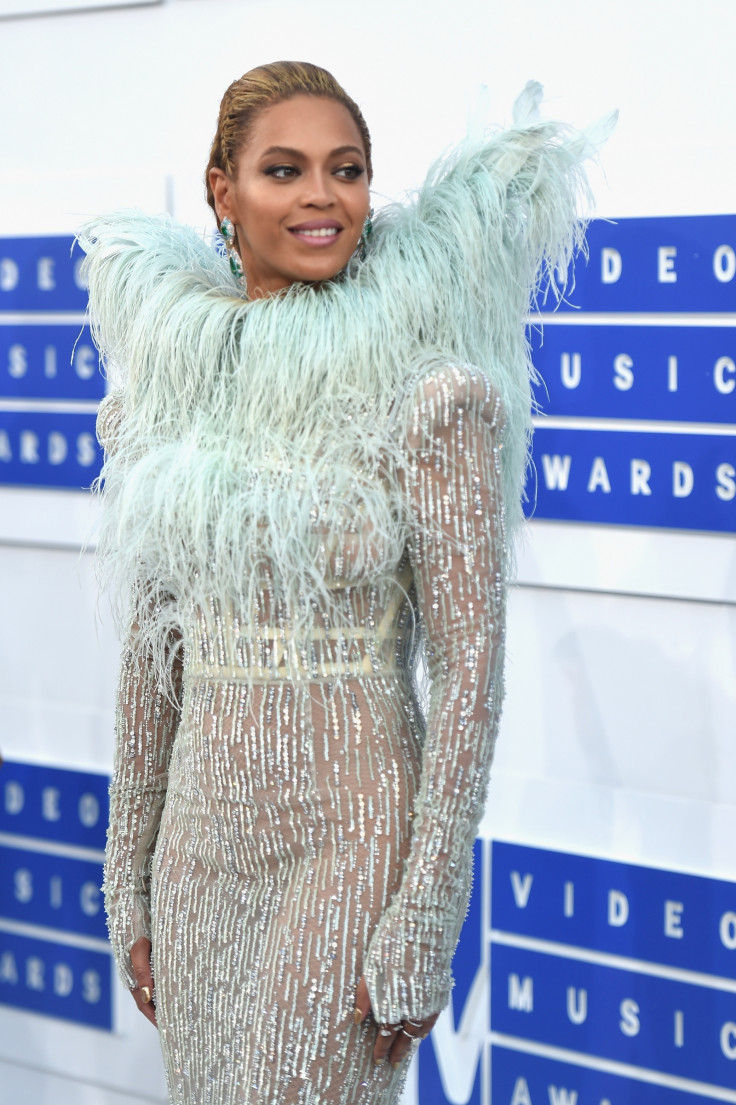 Nicki Minaj
The curvaceous rapper put together a jaw-dropping look for the Sunday's event with a stunning blue Bao Tranchi cut-out gown. With slits at the right places, the semi-sheer gown beautifully accentuated Minaj's figure. The Anaconda hitmaker went a step ahead as she sported a sleek hairstyle and winged eyes for the night.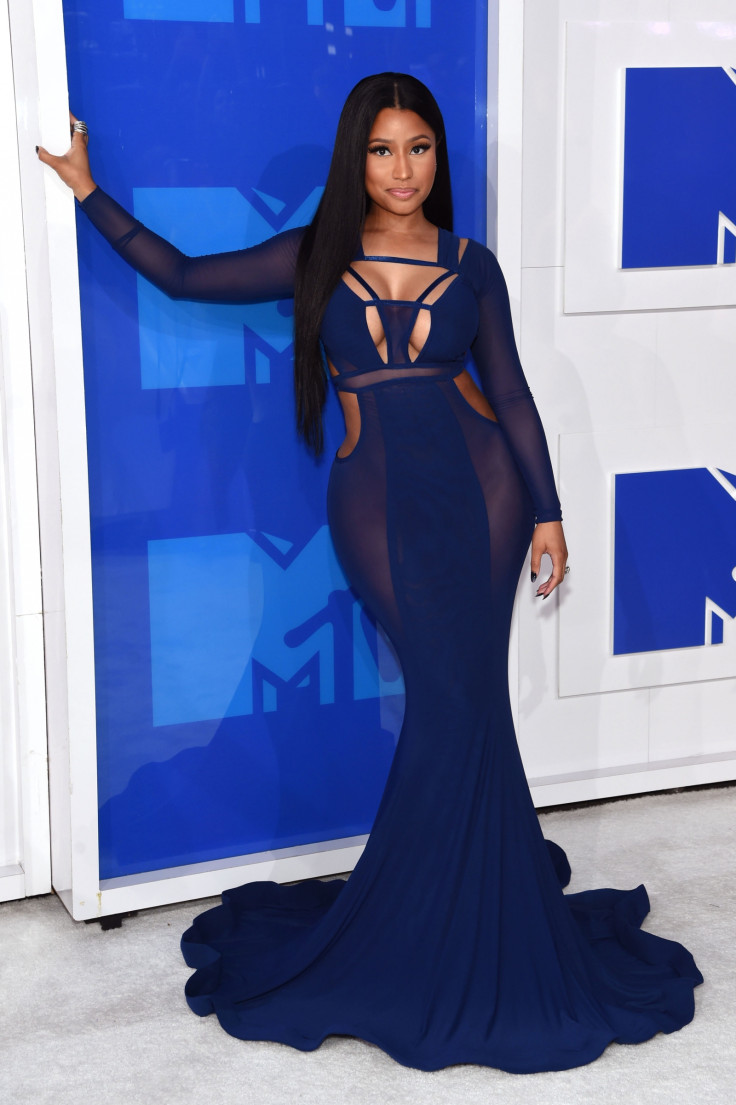 Amber Rose
Unlike most women, who opted for a more Oscar-inspired gown look, Amber Rose decided to grace the VMAs red carpet event in pant-suit attire with some sensuous detailing. The chat show host turned heads with a peek-a-boo of her black lacy bra complemented by red pout and gold accessories.
Farrah Abraham
Teen Mom star Farrah Abraham might have gone a bit overboard with her experimentation as she turned up at the MTV VMA red carpet event dressed as Wonder Woman. Not only did she sport an unusual costume, but also risked a wardrobe malfunction during the fashion event.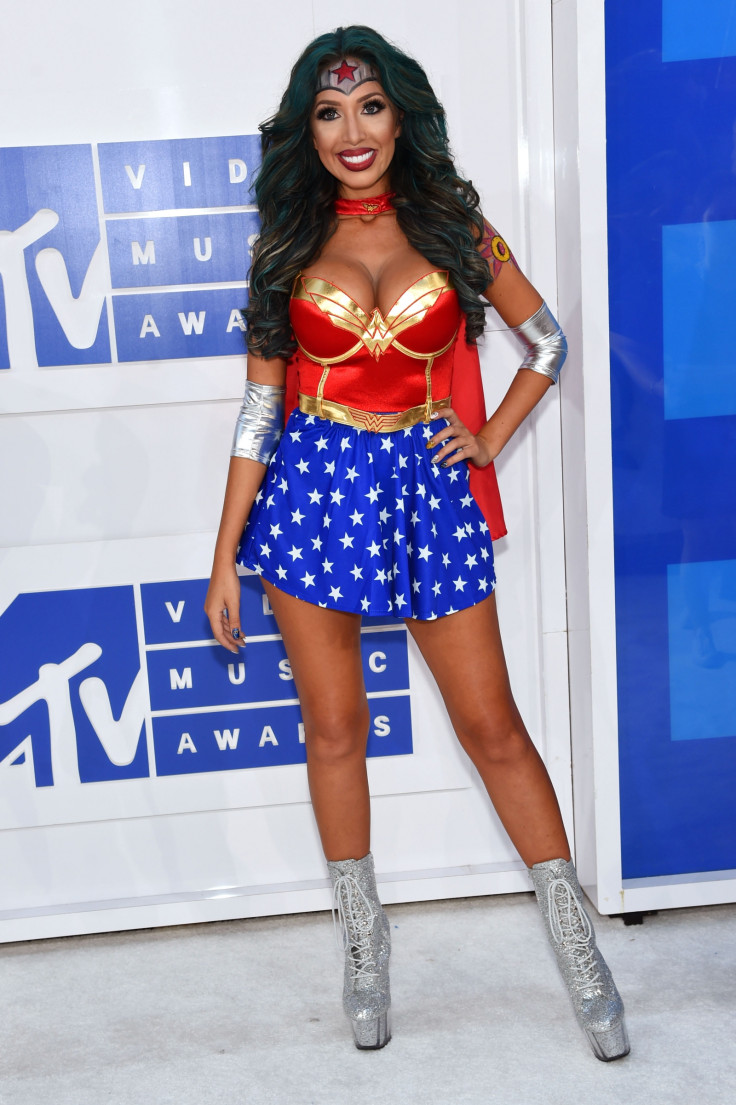 Rita Ora
The British singer's VMA look stuck out like a sore thumb as she glided down the red carpet in a sheer black overall. Right from her lingerie choices to the over-accentuated heels, none made the mark, fashionably speaking.