This year's MTV VMA's will focus on Beyonce and Britney Spears, with the two stars set to take to the stage in what promises to be a dazzling spectacle of musical stagecraft and showmanship.
Of course, it was all about the Queen Bey as she arrived on the red carpet accompanied by daughter Ivy Blue. Wearing matching silver angel outfits the Halo singer looked positively ethereal while Blue was wearing a gold tutu, took all the attention in her stride.
The superstar singer is expected to steal the show, not only with a typically high-octane stage performance, but with 11 nominations including video of the year for Formation, it promises to be Beyonce's big night.
Britney Spears is a VMA's veteran, who famously took to the stage draped in an albino boa constrictor not to mention making out with Madonna during her Like a Virgin performance.
Performing her new single Make Me... with G-Eazy, Britney is expected to bring her unique brand of pop magic to the proceedings. She'll also be raffling off her outfit to raise funds for the flood victims in her home state, Louisiana. Posting a photo of a bunch of roses and candle the Baby One More Time singer was feeling zen before her big performance.
It is also expected that Kanye West will make the VMA's all about him. After last year's controversial speech in which the rapper announced that he was planning to run for President in 2020, there's no knowing what he will come out with, as the Yeesuz star has been granted 4 minutes of unfiltered airtime at the event.
Kanye has been at the centre of a storm of controversy over his Famous video and art exhibition which prompted a full on feud with his nemesis Taylor Swift. The VMA's was the scene of their first unfortunate interaction in 2009, when Kanye stormed the stage interrupting Swift's acceptance speech to claim the Best Music Video award on a flabbergasted Beyonce's behalf.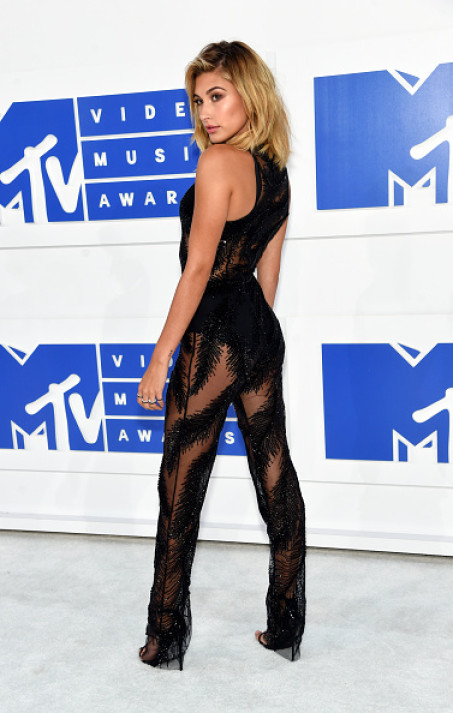 West's wife Kim Kardashan will be on hand to leap to his defence and earlier she shared her excitement at presenting an award at the event. Teasing her red carpet look she mused as to whether to go with blonde or black hair on the night.
Also among tonight's star performers are Ariana Grande along with Nicki Minaj performing Side to Side, while Nick Jonas is also slated to perform Bacon featuring Ty Dolla $ign.
Rihanna has been tipped to receive the Michael Jackson Video Vanguard award, the highest honour in the video music industry, reflecting an artist's impact on poplar culture and the arts in other artistic mediums beyond music. The eight-time Grammy winner is to be recognised for her 61 million album sales and for her philanthropic endeavours.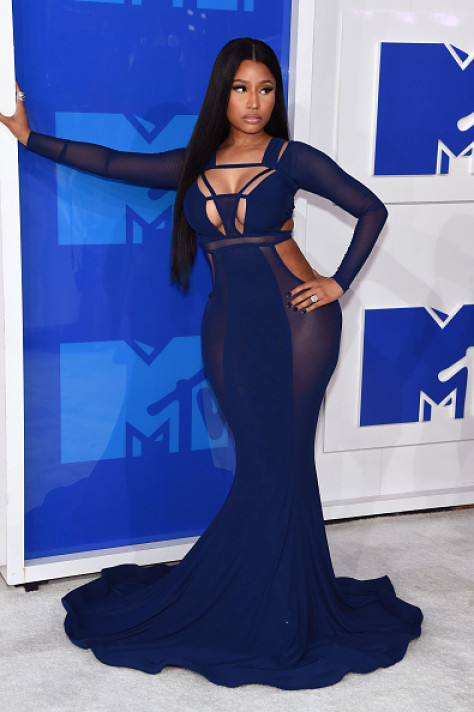 After Miley Cyrus's memorable hosting of the event which famously involved twerking teddy bears, a Robin Thicke scandal and a spat with Nicki Minaj, this year the organisers have done away with a main host, and instead enlisted the support of some Olympic winners.
Following their Olympic success in Rio Michael Phelps and Simone Biles, Aly Raisman, Gabby Douglas, Laurie Hernandez and Madison Kocian will join Jimmy Fallon, Kim Kardashian, Alicia Keys and Puff Daddy as presenters on the night.
Meanwhile, the red carpet has been hotting up as the stars get their swag on for a night of music and mayhem, cat-fights and controversy, which is only to be expected when Kanye West is in the house.