Beyoncé has taken to Tumblr yet again in a bid to quash the ongoing speculation about her marriage to Jay Z.
It was previously reported that the power couple are not on speaking terms and that the marriage is on the brink of collapse.
Beyonce has been using social media to tell her side of the story, posting a series of carefree, idyllic family pictures.
One of the images shows her husband of six years in silhouette, as he stands by the water smoking a cigar, while bathed in the light of the sun.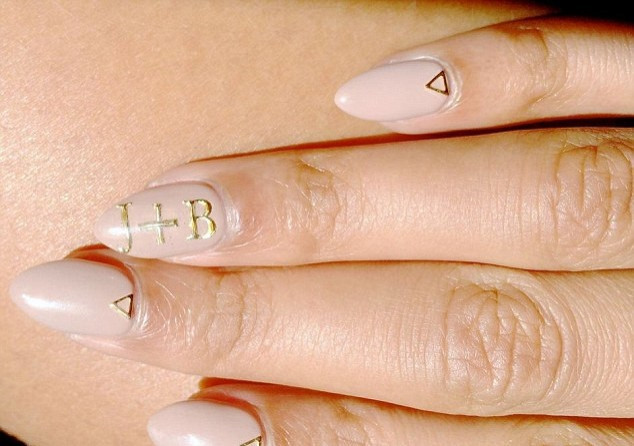 A matching photo shows the Single Ladies singer basking in the golden glow as she stands on a pebble beach, gazing off into the distance as a small sail boat floats in the shallow water in front of her.
A third image shows the pair clinking wine glasses under the setting sun.
Several of the pictures also feature their daughter Blue Ivy. The 44-year-old father is seen holding his daughter's hand as they stand on a dock overlooking the water at dusk.
A photo is also taken from the couple's stage performance, as Jay Z wraps his arms around his wife from behind and tenderly plants a kiss on her cheek.
Pronouncing her love for a family in a unique fashion, Beyonce also had an image of a monogrammed manicure with 'J + B' embossed in gold on one of her finger nails.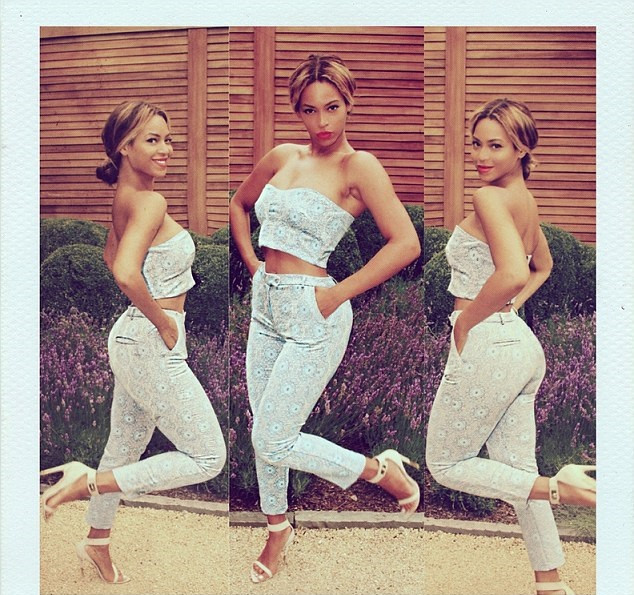 The Queen Bey also turns the camera on herself for a series of playful photos.
As the singer attempts to counter the speculation about the state of her marriage it has been reported that Jay Z is hoping to talk his wife into a last-ditch 'make or break' five-week retreat in order to win her back and reignite the spark and salvage their 12-year relationship.
"He adores his daughter Blue Ivy and he wants a sibling for her, but Beyoncé isn't sure what she wants to do - their marriage is in flux, that's the truth. Jay just wants them to spend some time alone together to try to work it out. And it's not just throwing away a marriage - it's throwing away a brand. But it may be that Bey has just had enough. She has some trust issues with Jay," said a source.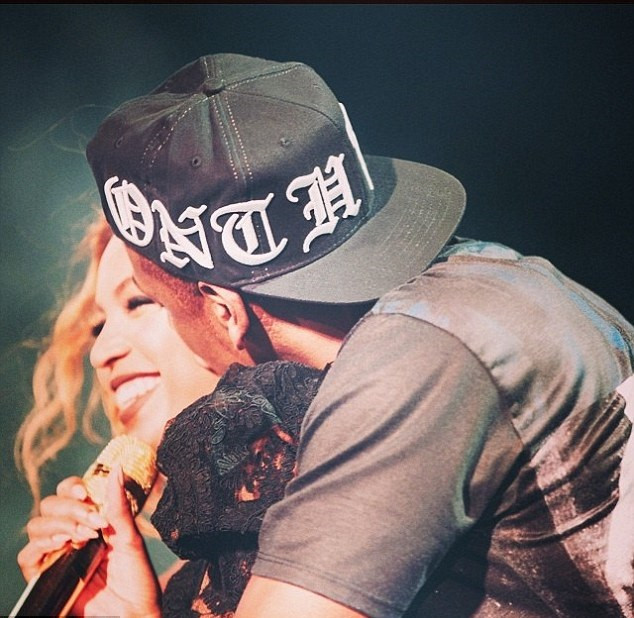 The family problems became public last month, during the Met Gala after party at New York City's Standard Hotel, after Jay Z's closeness with designer Rachel Roy allegedly provoked his sister-in-law, Solange Knowles, to fly into a rage and physically attack the rapper in a hotel elevator, while Beyonce calmly looked on.
The pair are currently on their joint On The Run world tour