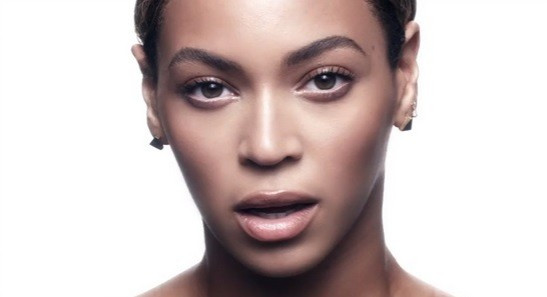 Beyoncé has shocked millions of fans by unexpectedly releasing her fifth studio album without any warning or promotion.
In a game-changing move, the Single Ladies singer dropped the self-titled album on iTunes, complete with 14 new songs and 17 new music videos.
The highly-anticipated album features collaborations with stars including her husband Jay Z, Drake, The Dream, Miguel, Frank Ocean, former bandmates Kelly Rowland and Michelle Williams, and even her daughter Blue Ivy.
In a message to fans on Instagram and Facebook she described the album as an "unguarded artistic statement".
"I see music as more than just what I hear," she said.
"When I'm connected to something, I immediately see a visual or a series of images that are tied to a feeling or an emotion, a memory from my childhood, thoughts about life, my dreams or my fantasies and they're all connected to the music.
"And I think that's one of the reasons why I wanted to do a visual album."
Her decision to skip the advertising campaigns, promotional trails and endless television performances has gone down a treat with fans.
"Beyoncé!!! This is why I love her!! Soooo excited, and I'm sooo happy it was a surprise! I knew she wouldn't disappoint," one fan said.
Another wrote: "Everyone has been complaining about her not dropping her album and look at what she gave us. Greatness takes time! That should teach fans that not everything happens on our time and sometimes we gotta trust the artist to release their work when it's ready and when they're ready."
"It's quite raw," said BBC Radio 1's Gemma Cairney. "I quite like the DIY sense of it all."
"It feels like some [of the videos] are home videos. She's on holiday, she's singing about her husband, being drunk in love."
The album is available exclusively on iTunes for a week before going on general release on December 21.
It is the follow up to her 2011 album, "4", which spurned hits including Run the World (Girls), Best Thing I Never Had, Party and Love on Top.