It was tipped to be an Oscar-worthy performance but Beyonce will not be starring as Saartjie Baartman in a new film. The Grammy-winning singer was said to be writing the screenplay and playing the South African woman who was enslaved and sold to a freak show in London in the 19th century.
A report by The Sun newspaper claimed that Beyonce, 34, had hired a team of coaches to help her turn the story into a feature-length film, however, many slammed the idea and now a rep for the singer has denied her involvement in the project. The spokesperson said in a statement: "Beyonce is not connected to the project. This is an important story that should be told, however."
Baartman, also known as Sarah, was famed for her curvaceous figure, in particular her buttocks, and was shipped from South Africa to London in 1810 and forced to star in a freak show. Baartman, whose stage name was Hottentot Venus, died in 1815 and her remains were exhibited at a museum in Paris. However, following a personal plea from former South African president Nelson Mandela, Baartman's remains were brought to her native country in 2002 for burial.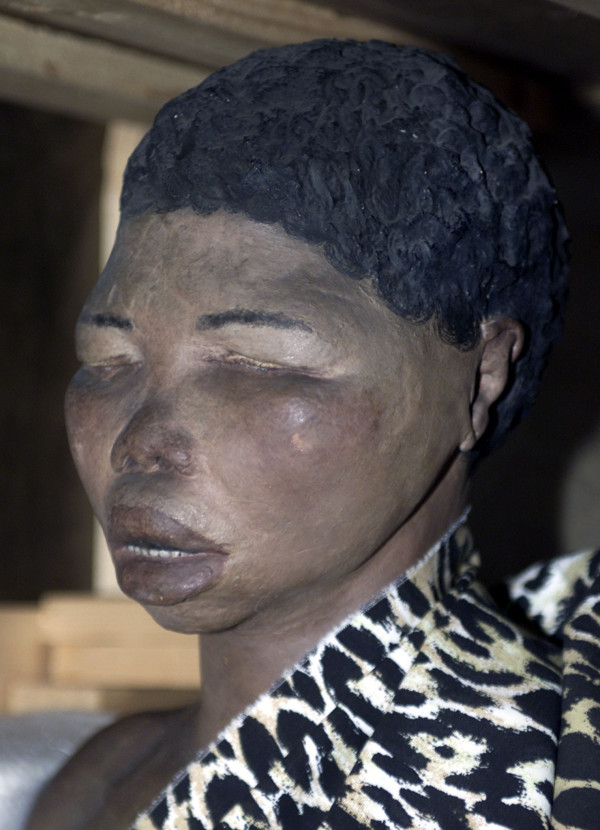 The false reports of Beyonce's plans were met with criticism from Jean Burgess, chief of Baartman's indigenous tribe Ghonaqua, who reportedly told Times Live: "She lacks the basic human dignity to be worthy of writing Sarah's story, let alone playing the part. Why Sarah Baartman? Why not a story about an indigenous American woman? I can only see arrogance in her attempt to tell a story that is not hers to tell."
In the original article, a source alleged that the Flawless singer was hoping to achieve Oscar glory with the film, saying: "[Beyonce] now wants to write a screenplay that gains her respect, and hopefully awards, from the film industry, and thinks Saartjie's story could be her ticket. Winning an Academy Award would mean everything to her, and she's a woman who is used to getting exactly what she wants."
Beyonce is believed to have relocated from New York to Los Angeles with her husband Jay Z and daughter Blue Ivy in the hopes of landing more film roles. The singer has not starred in a movie since 2009's Obsessed alongside Idris Elba, while previous credits include The Fighting Temptations, Cadillac Records and Austin Powers In Goldmember.