By now, there will be very few people who haven't heard about Beyonce's shock album drop and Lemonade: A Visual Album has turned heads and got some serious rumours circulating already. Are the lyrics about Jay-Z? Is Queen Bey referring to Rachel Roy as "Becky with the good hair"?
One thing that is certain is Bey means business in this feature-length album video and the clothes are the biggest giveaway. Powerful, emotive and unapologetic, the lyrics of each of the 12 tracks are carefully backed up with a look that is equally as forceful and will no doubt ensure that Marni Senofonte, the stylist behind Lemonade, will be keeping her job for a while longer.
In case you haven't got to Tidal or iTunes yet, we've broken down the best looks from Lemonade that show off Beyonce's sartorial elegance.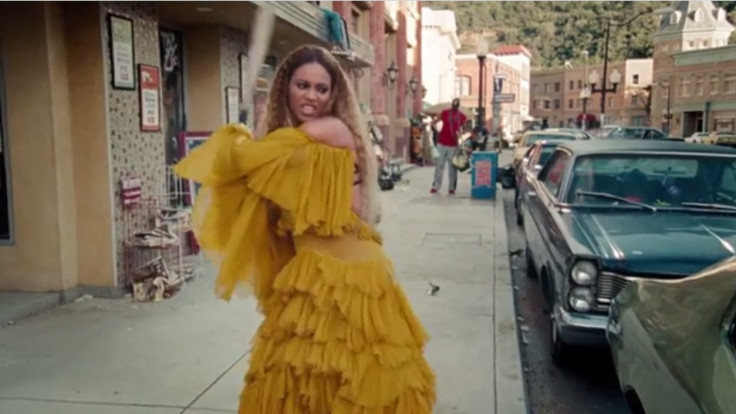 From fierce ruffles to smash car windows in to leather corset bras to writhe around on the floor to and even a flash of Yeezy, Lemonade is like a catalogue of clothing to wear if you are not to be messed with. None more so than the Roberto Cavalli flouncing mustard silk ruffled gown from Peter Dundas' AW16 collection for the Italian brand, especially when paired up with towering Saint Laurent platforms.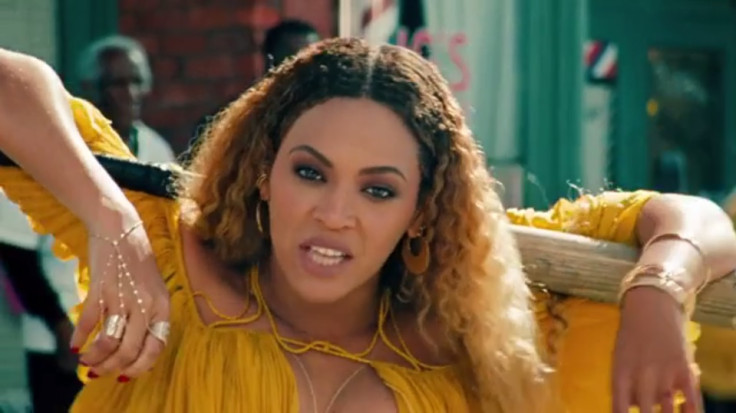 Layers of golden rings and Jacquie Aiche chains, a leopard-print bra and a baseball bat turn this romantic, if daring, gown into a essential revenge outfit.
Moving seamlessly into a form of voodoo high priest, Beyonce is seen surrounded by fire in an incredible scarlet velvet gown complete with burnished gold headress that highlights more of the shape-shifting that Beyonce performs in what is certainly a "visual album".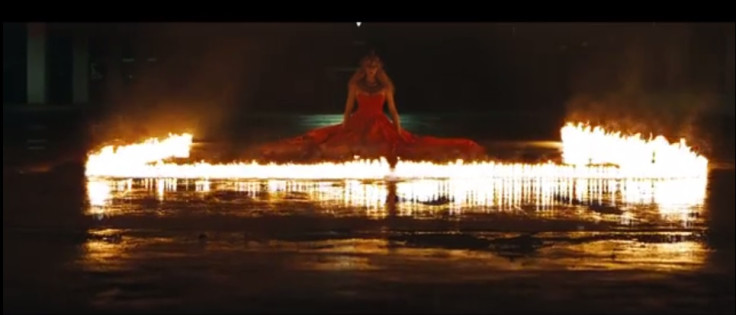 When you couldn't think Beyonce could get more fierce she pulls it out of the bag, in a basement, wearing a draped floor-length Hood by Air fur coat and Yeezy crop top and leggings with slick braided hair that is a stark contrast to the summertime hues of the previous look but no less powerful.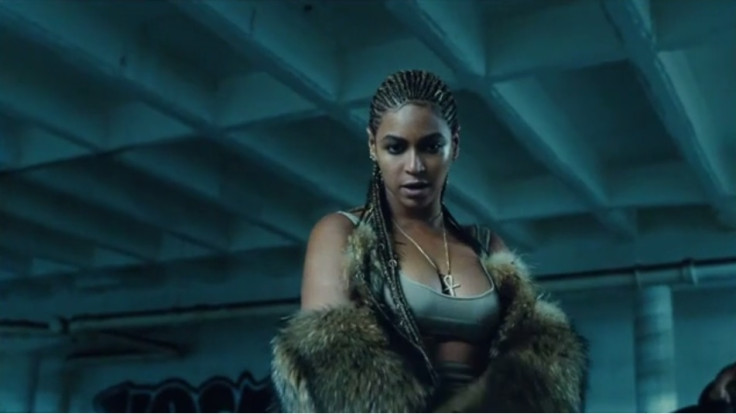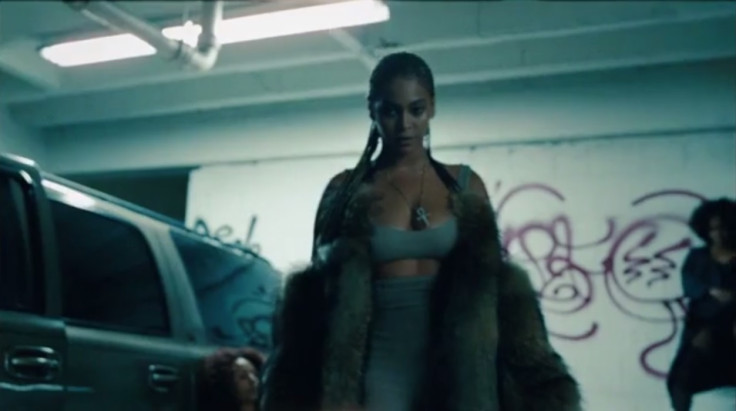 Kuwaiti fashion designer Yousef Al Jasmi eagerly Instagrammed the image of Bey reclined in a chair during the track Sorry that seems to switch between the singer dancing on a bus and lording it over her dancers in an empty house.
The intricately beaded one-piece with billowing silk sleeves is paired with block-heeled ankle boots that are shown off for all their might as she swings her leg over one of the arms of the chair. A red carpet favourite of the likes of Paris Hilton and Lady Gaga, his designs are usually worn with rich flowing skirts and a great deal of tulle but Lemonade needs none of that and strips the look back for full effect.
Nothing will come close to the unapologetic strength and confidence that Serena Williams shows as she dances around in a black leotard whilst Beyonce relaxes in her Gothic throne.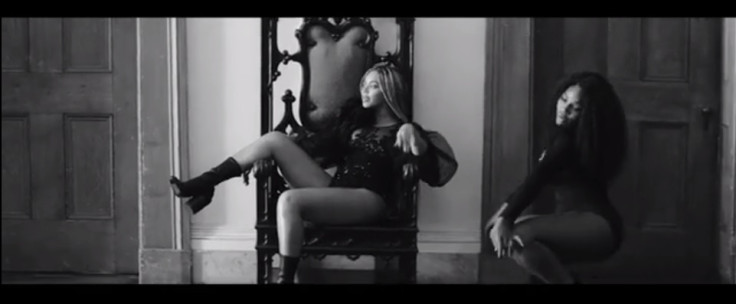 For her collaborative track with Jack White, Beyonce dances upon the bonnet of a truck in a men's Neil Barrett suit with wild printed details as well as layered bead necklaces over a sheer crop top and lace bra.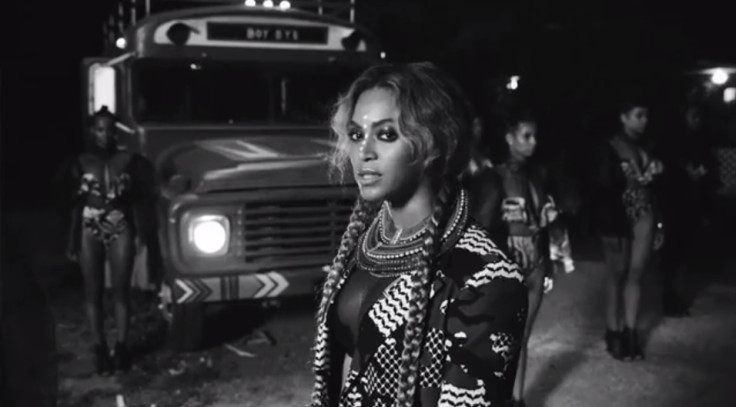 The subtle graphic make-up featuring white dots upon her nose and perfectly frizzed hair and Rapunzel-length plaits as the singer joins her dance army are crying out to be copied.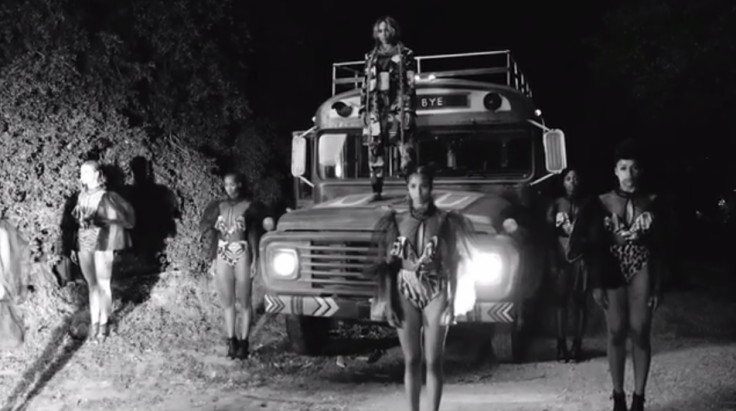 One of our favourites is the Zana Bayne leather cone bra that flashes up on the screen. Tightly styled hair piled on top of her head like Nefertiti and the restrictive yet very revealing bra is a beautiful visualisation of the Lemonade lyrics that switch between torment and rage as well as extreme happiness and sadness.
Towards the end, one of the most beautiful scenes is that of Beyonce's convent pacing meditatively into the sea in maxi sheer shirt dresses with a graphic cross design along the button and waist.