Rachel Roy has reacted to claims that she is the other woman referred to in Beyonce's new video album Lemonade. The Formation singer's new work of video art caused a sensation on social media when it was released on Saturday 23 April as speculation mounted that Beyonce was publicly exposing her cheating spouse Jay Z and his alleged lover in a revenge-fuelled musical tirade.
One of the tracks Sorry, which refers to "Becky with the good hair," had Twitter users trying to identify who the other woman might be, with most pointing the finger at Roy, who is the ex-wife of Jay Z's former partner Damon Dash.
It was widely thought that Solange Knowles's infamous attack on her brother-in-law in a lift at the Met Ball was prompted by his alleged flirtation with the fashion designer.
Earlier, Roy appeared to admit she was indeed the woman who was name checked in the fiery track, posting a photo of herself on Instagram as soon as Lemonade dropped. In the photo the 42-year-old can be seen with her long hair flowing as she poses with a friend.
She appeared to reference the video and make an allusion to Beyonce who is known as Queen Bey by her fans, captioning the image: "Good hair don't care, but we will take good lighting, for selfies, or self-truths, always. live in the light #nodramaqueens".
Addressing the rumours, Roy later hit back on Twitter on Sunday April 24 by posting a cryptic tweet in which she appeared to deny that she was ever caught in a love triangle between Jay Z and Beyonce. She also seemed to be insulting her rival Beyoncé, implying that she was being bullied after the star's fans, dubbed the 'Beyhive', also rounded on her on Twitter.
She posted: "I respect love, marriages, families and strength. What shouldn't be tolerated by anyone, no matter what, is bullying, of any kind."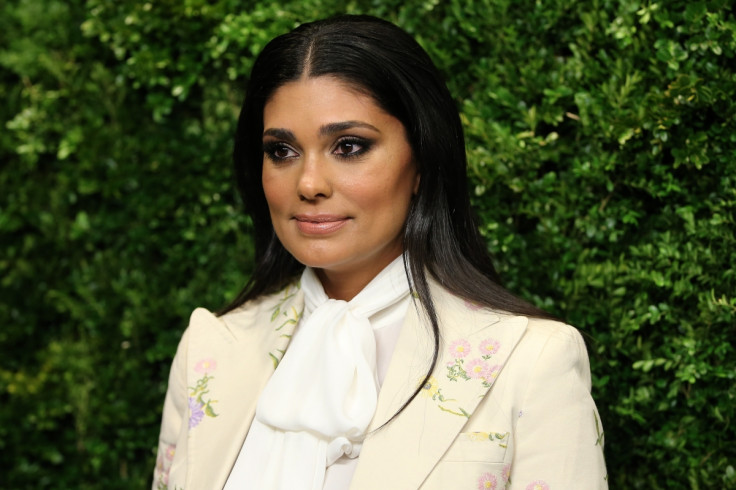 The reigning Queen of pop, Beyonce debuted her surprise album Lemonade in a world premiere event on HBO. The 34-year-old singer takes viewers on an emotional ride as she vents her anger addressing emotions such as "denial", "anger", "emptiness", "reformation", "resurrection", and "hope".
There was much conjecture over who was the real target of her ire, with many suggesting she was calling out Jay Z for cheating while others thought the lyrics pointed the finger at her father and former manager Matthew Knowles, with whom the singer has had a fraught relationship in recent years.
While appearing to air her dirty laundry in public, the powerful video also captures happier moments in the singer's private life and touches upon some private moments including personal footage of her grandmother's 90th birthday and home video of her daughter Blue Ivy with Jay Z.
Friends Zendaya and Oscar nominee Quvenzhané Wallis also make appearances in the hour-long video while tennis champion Serena Williams is seen dancing alongside Beyonce.
Tidal described the video as "a conceptual project based on every woman's journey of self-knowledge and healing". All in all, it seems like an extremely moving, brutally honest and compelling body of music, showcasing Beyonce in a new light."
The story of a scorned woman, the message to anyone who might mess with Queen Bey is clear – don't.