Who is Rachel Roy, rumoured as 'Becky with the good hair' from Beyonce's visual album 'Lemonade'?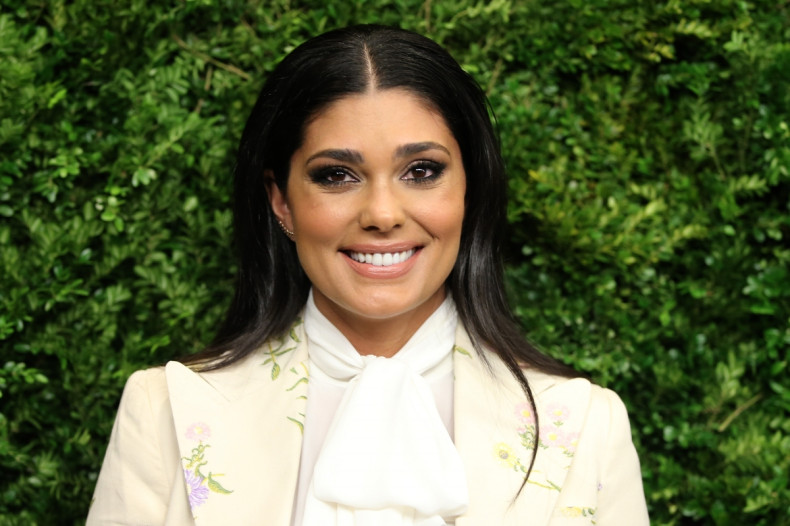 On Saturday, 23 April, Beyoncé unveiled her hotly-anticipated visual album Lemonade on HBO. While fans of the singer everywhere started praising her new works over Twitter, it wasn't long before another name began trending in association with the music's release; Rachel Roy.
But who is Roy and why were fans of Beyoncé approaching her over the internet, shortly after the songs were made public?
Seemingly focussed on the subject of adultery, Lemonade contains lyrics on multiple songs that could be interpreted as Beyoncé calling out her husband, Jay Z, over potential infidelities. One song in particular, entitled Sorry, references a specific woman, 'Becky'.
"Looking at my watch, he shoulda been home, today I regret the night I put that ring on," Beyoncé states in the song. "He always got them f***ing excuses. He only want me when I'm not on there, he better call Becky with the good hair."
Just a few hours after the 'diss track' landed, Roy took to Instagram to share a photograph of herself and a friend, alongside the caption: "Good hair don't care, but we will take good lighting, for selfies, or self truths, always. live in the light #nodramaqueens."
She later removed the post, but not before it could be seen by many Beyoncé fans, who quickly began speculating that this was a hint from Roy that she is the "Becky with the good hair", as described within the track.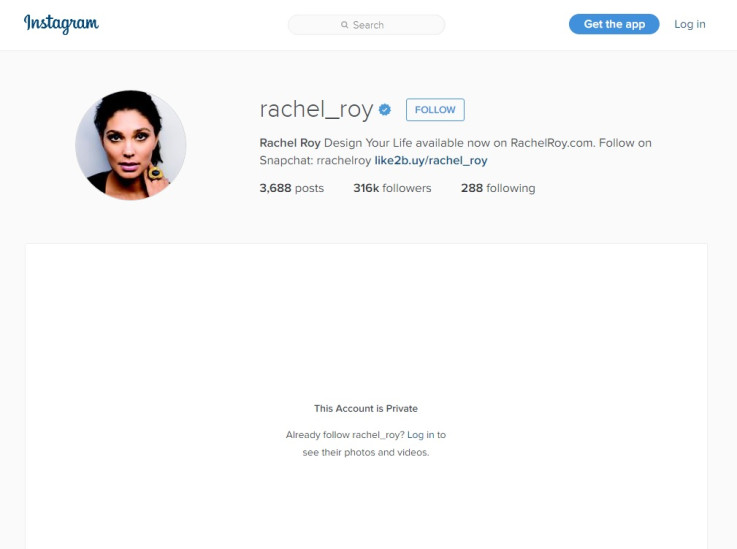 The backlash she received following the post caused Roy to make her Instagram profile private.
Rachel Roy / Instagram
Neither Beyoncé nor Roy openly addressed the wild-spreading rumours. However, the backlash Roy started to receive on all of her social media platforms later caused her to set her Instagram profile to private. IBTimes
Later, the 42-year-old took to Twitter, cryptically calling out the online trolls, saying: "I respect love, marriages, families and strength. What shouldn't be tolerated by anyone, no matter what, is bullying, of any kind."
While most of the Beyhive are already aware of who Roy is, given the controversy between her and the Formation singer, others will likely be unaware as to the history between her and the star's inner circle. IBTimes UK offers up a brief low-down below.
Rachel Roy: the facts
She was born in California in January 1974 and is of both Dutch and Bengali-Indian descent.
Roy is a successful fashion designer, having created her self-titled, own brand in 2004. Her items have clothed many high-profile celebrities including Kim Kardashian and Michelle Obama.

She attended Columbia Union College, however, since it was so small it didn't offer any fashion or design courses, so Roy studied English and psychology instead.

She has appeared as a guest judge in numerous reality competitions, including Project Runway and America's Next Top Model, as well as featuring in one episode of Keeping Up With The Kardashians in 2014.
Her former husband, music producer Damon Dash (also known as Dame Dash) used to work with Jay Z, having co-founded and co-owned both Rock-A-Fella Records and Rocawear. However now, the pair are on less-than-favourable terms with one another, following publicised work-related spats and rumours that Jay Z cheated on Beyoncé with Roy (which have never been confirmed).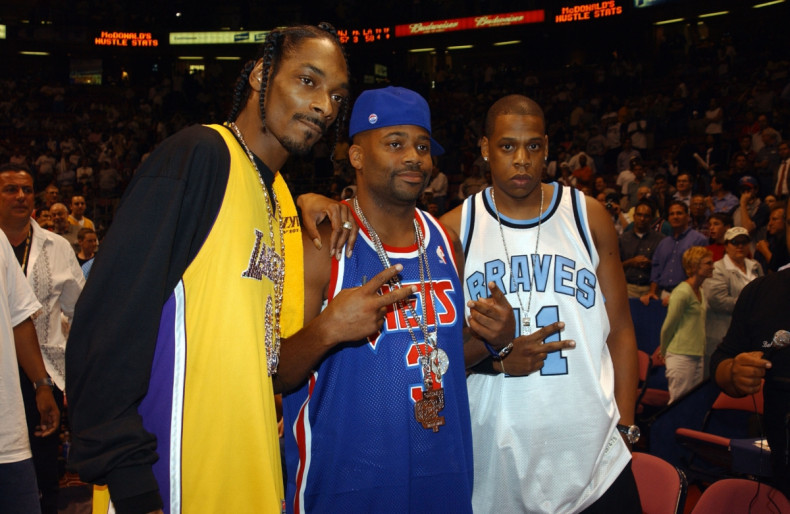 Dash and Roy have two daughters together; 16-year-old Ava, and 7-year-old Talulah.

Dash and Roy divorced in 2009, with Roy being granted sole custody of the girls in April 2015 after a restraining order was issued against Dash,

E! Online reported.

Later that same year, Dash

sued Roy in 2015

for $2.5 million, accusing her of mismanaging their fashion business.

She was allegedly the reason why Beyoncé's sister, Solange, and Jay Z fought in that infamous CCTV elevator footage following the 2014 Met Gala. According to New York Daily News

Solange had yelled at Roy to stay away from Jay Z, after getting a "little too close" to him, just before the punch-up.