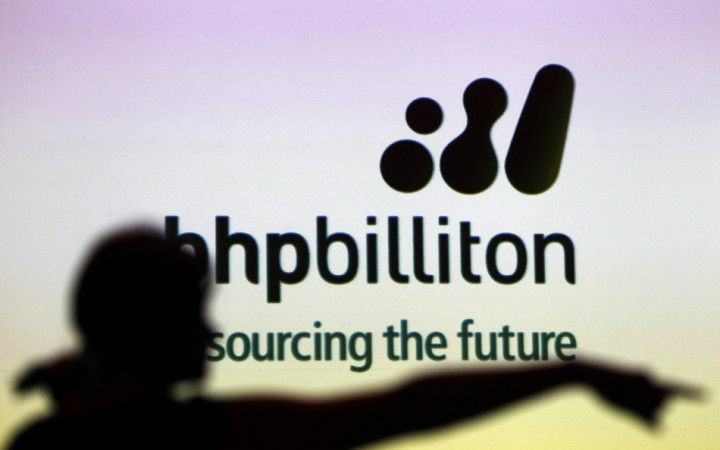 Shares in Anglo-Australian mining giant BHP Billiton dropped more than 4% on the London Stock Exchange - the company reported a 23% rise in annual profits to $14bn, but missed analysts' forecasts and omitted a share buy back within its plans.
Shareholders are said to be disappointed by the absence of any plan from the company to return cash through a share buyback, despite the double-digit earnings increase. The market was expecting a cash return of at least $3bn (£1.8bn, €2.2bn), according to the Wall Street Journal.
Shares in the company are trading down 4.02% at £1.98 on London Stock Exchange as at 10:20 am GMT. Meanwhile, they rose 1.35% to A$39.68 in Sydney.
The company announced that is spinning off some of its assets into a new $14bn mining company, consisting of its non-core aluminium, coal, manganese, nickel and silver operations.
It will be based in Perth and traded on Australia's stock exchange. BHP chief financial officer Graham Kerr will lead the new company as CEO, and it will be chaired by David Crawford who will retire from the BHP Billiton Board in November 2014.
Assets comprising the new company include BHP's aluminium and manganese businesses and the Cerro Matoso Nickel, Energy Coal South Africa, Illawarra Metallurgical Coal and Cannington Silver-Lead-Zinc mines.
"Together they would form a global metals and mining company with assets in five countries and a dedicated board, management team, corporate structure and strategy specifically designed to enhance their performance," the company said in a statement.
The mining giant noted that the demerger would help it focus on its key iron ore, copper, coal, petroleum and potash production.
"By concentrating on what we do best, the development and operation of major basins, we can improve our productivity further, faster and with greater certainty," BHP CEO Andrew Mackenzie said in a statement.
"BHP Billiton is becoming a simpler, more productive company and the demerger we have announced today is an important step forward.''
The demerger is expected to be completed in the first half of 2015, subject to approval from BHP shareholders.
The company also reported a 23% increase in annual profits to $14bn, but the result missed market estimates. The increase in profits for the year ended on 30 June was despite lower prices for its most important commodities such as iron ore and copper.
In order to counter lower commodity prices, BHP has cut costs and boosted exports.