Biblical Epic Noah Set to Take $45m at Box Office
Darren Aronofsky's Noah starring Russell Crowe is set to take $45m during its opening weekend.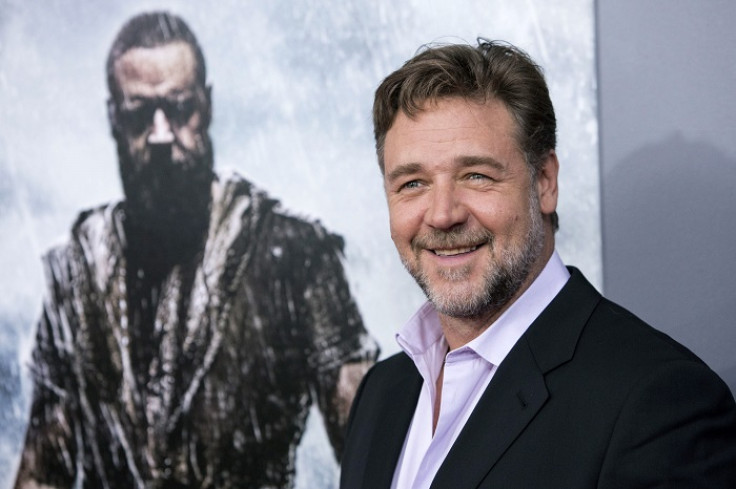 The biblical epic Noah, with Russell Crowe in the title role, is expected to take in almost $45m (£27m) at the box office during its opening weekend.
The film, directed by Darren Aronofsky, opened in 3,500 cinemas in the US and made $15m on Friday alone. The controversial movie has already made $22m overseas, having opened in Mexico, Australia, South Korea and Russia.
Noah is expected to knock the dystopian young adult thriller Divergent off the top spot, surpassing other highest-grossing films of 2014, such as The Grand Budapest Hotel ($6m) , Mr Peabody and Sherman (£11m), and Muppets Most Wanted ($17m).
The film cost around $125m to produce, and early reviews have been mostly positive. However, the film has courted controversy, with a number of Muslim countries around the world, including the United Arab Emirates, Indonesia and Egypt banning it because of its depiction of religious prophets.
Some Christian groups such as the National Hispanic Christian Leadership Conference have endorsed the film, while others have criticised it for replacing the Bible's core message with a glossy Hollywood version of the Christian tradition.
Chris Stone, founder of Faith Driven Consumer, said: "Having now seen Noah, we are disappointed to report that the film misses the boat.
"Noah is a significant departure both from the Biblical narrative and message, and faith-driven consumers are likely not going to spend their hard-earned dollars on an entertainment product that fails to resonate."
Noah is the latest in a series of religious films released this year, including Son of God, released by 20<sup>th Century Fox, which took $25.6m on its opening weekend.
In December, Fox plans to release Exodus, a 3D epic based on the story of Moses, directed by Ridley Scott and starring Christian Bale.
List of highest grossing films ever made:
1. Avatar ($2.7bn)
2. Titanic ($2.1bn)
3. The Avengers ($1.5bn)
4. Harry Potter and the Deathly Hallows - Part 2 ($1.3bn)
5. Iron Man 3 ($1.2bn)
6. Transformers: Dark of the Moon ($1.1bn)
7. The Lord of the Rings: The Return of the King ($1.1bn)
8. Skyfall ($1.1bn)
9. The Dark Knight Rises ($1bn)
10. Pirates of the Caribbean: Dead Man's Chest ($1bn)
Watch a trailer for Noah below:
© Copyright IBTimes 2023. All rights reserved.