US President Joe Biden Calls Donald Trump's Violent Speech A Threat To Democracy
After Trump called for shop thieves and migrants to be shot, President Biden declared that the Republican Party threatens democracy in the US.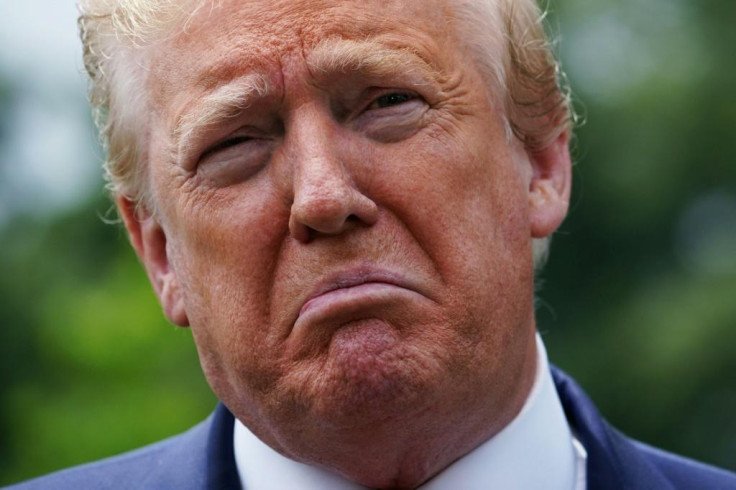 In a speech to his Republican followers in California, former president Donald Trump called for store thieves to be shot. The Republican leader also insisted that "this country will die!" if Joe Biden is reappointed as the president of the United States next year.
While addressing his Grand Old Party — a nickname for the Republican Party — reports state that Trump told his audience that the rich residents of Beverly smell because of water denials and election fraud lies.
Trump went on to dictate to his fans: "We will immediately stop all of the pillaging and theft. Very simply: If you rob a store, you can fully expect to be shot as you are leaving that store. Shot!"
Trump, who served as the 45th president of the US from 2017 to 2021, was met with loud applause when he spoke about brutal punishments.
In recent months, Trump has also called for migrants crossing the border to be shot. Sources note that the hypothetical violent pledge is part of Trump's crackdown on immigration and to warn others about US border laws.
Again, highlighting Trump's violent and tough-on-crime mantra, former Defence Secretary Mark Esper revealed that Trump had previously proposed a plan to shoot Black Lives Matter (BLM) activists who were protesting the murder of George Floyd.
During his speech to his followers in California, Trump mocked House Speaker Nancy Pelosi and her husband who was brutally hit with a hammer in his home last year.
Trump said: "We'll stand up to crazy Nancy Pelosi, who ruined San Francisco — how's her husband doing, anybody know?"
While vowing to stop migrants from seeking refuge in the US, Trump added: "And she's against building a wall at our border, even though she has a wall around her house — which obviously didn't do a very good job."
The 77-year-old Republican continued to mock other American politicians in his speech, including the current President Joe Biden.
With rhetoric, Trump imitated President Biden's stage exits and asked: "Where the hell am I?"
"I mean the guy can't find his way off of a stage. Look, here's a stage. Here's a stage. I've never seen this stupid stage before. I've never seen it. But if I walk left there's a stair and if I walk right there's a stair," he continued.
Despite the majority of votes being for the Democratic Party in California, Trump's crowd responded with cheers and words of encouragement.
Trump's biggest threat, President Joe Biden, also addressed his followers in a bid to win votes in the upcoming election.
In Phoenix, Arizona, Biden told his Democratic crowd: "There is something dangerous happening in America."
Speaking of the Republican Party, Biden continued to declare: "There is an extremist movement that does not share the basic beliefs of our democracy: the Maga movement ... History has brought us to a new time of testing."
The 80-year-old leader also asked: "All of us are being asked right now: what will we do to maintain our democracy?"
During his speech, Biden was forced to pause after a heckler questioned him on his lack of response to the current climate crisis.
In response, the current President of the US said: "If you shush up, I will meet with you immediately after this, OK?... Democracy never is easy — as you just demonstrated."
Speaking of democracy, and in response to Trump's violent pledges, Biden reiterated: "Democracy means rejecting and repudiating political violence. Regardless of party, such violence is never, never, never acceptable in America. It's undemocratic and it must never be normalised to gain political power."
President Biden's comments mark the first time that the Democratic Party Leader has portrayed Trump as a threat to democracy.
© Copyright IBTimes 2023. All rights reserved.