Putin Will Interfere In US Elections, 'He Hates Democracy' Says Hillary Clinton
Democratic Party leader, Hillary Clinton, believes that Russian President Vladimir Putin will "again" interfere in the upcoming elections.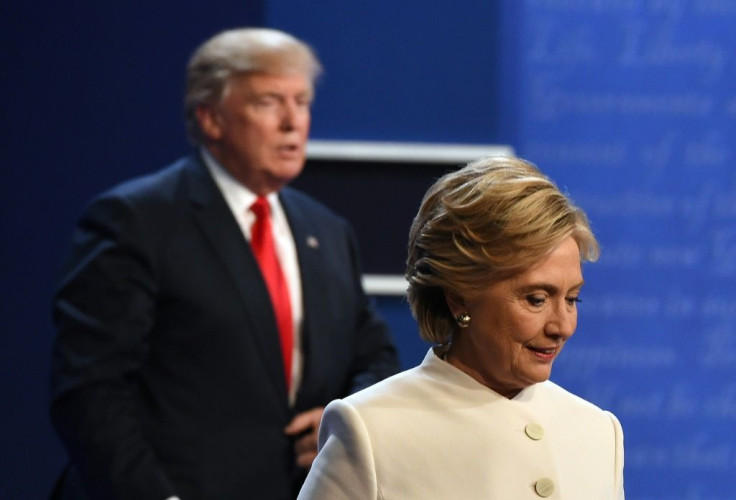 Former US Secretary of State Hillary Clinton has issued a stark warning as the United States gets ready for the presidential elections in 2024.
The Democratic Party leader believes that Russian President Vladimir Putin will "again" interfere in the upcoming elections, adding that Putin is someone who "hates democracy". Clinton made the explosive claims in an interview with MSNBC on Sunday. She said that Putin will again try to meddle in US elections.
"I fear that the Russians have proved themselves to be quite adept at interfering, and if he has a chance, he'll do it again," said the 2016 Democratic presidential nominee.
She went on to claim that Putin has a "lot of enablers in the country" and that is the reason the US does not talk about Russian interference in its elections.
"And part of the challenge is to continue to explain to the American public that you know, the kind of leader Putin is, this authoritarian dictator who literally kills his opposition, kills journalists, poisons people who disagree with him, invades other country, interferes with our election," she added.
Clinton came down heavily on Putin in her interview and said: "His modus operandi [is] that he hates democracy. He particularly hates the West, and he especially hates us." She exhorted Americans to stand against the "authoritarian dictator".
"We have to reject authoritarianism; we have to reject a kind of creeping fascism, almost of people who are ready to turn over their thinking and their votes to wannabe dictators, and we can't allow that to proceed," Clinton continued in the interview.
The big picture:
Clinton's claims have not come out of the blue. An investigation by the US Senate in 2020 found that Russia had tried to influence the 2016 election in favour of Donald Trump.
A 2018 US Justice Department indictment also accused a Russia-based Internet research agency of meddling in the 2016 US presidential election. In fact, Putin's late ally, Wagner chief Yevgeny Prigozhin, who led a mutiny against him, also admitted Moscow's interference in the elections.
"Gentlemen, we interfered, we are interfering and we will interfere," Prigozhin said in a statement issued last year.
"Carefully, precisely, surgically and the way we do it, the way we can," he added.
Prigozhin died in a plane crash along with nine other passengers in August of this year. The 62-year-old was travelling in a private plane when it crashed between Moscow and Saint Petersburg. All 10 people on board died, including three crew members.
Clinton also spoke at length about former President Donald Trump and said that she doesn't believe him "on anything". She was responding to Trump's statement, in which he said that he would not pardon himself if he became president again.
"Whenever [Trump] accuses somebody else of doing something, it's almost guaranteed he's doing it himself or he's already done it," she said. "Or whenever he denies thinking about doing something or doing it, it's almost guaranteed he is thinking about it or he's already done it," she said.
"I don't believe him on anything," Clinton added. "Why should I start believing him on that?"
Trump is currently facing 91 charges across four indictments for his actions before, during, and after his run for president in 2020. The former president is also facing years of possible jail time.
Trump and 18 others have been accused of trying to sway Georgia's 2020 election results in an attempt to prevent his rival Joe Biden from becoming president. He was booked on more than a dozen charges, including racketeering, conspiracy, and soliciting a public official to violate their oath of office.
A Justice Department special counsel is also looking into how the former president handled secret information and attempted to thwart Joe Biden's 2020 presidential bid. He is facing a number of charges related to hush money payments paid to porn star Stormy Daniels in 2016.
© Copyright IBTimes 2023. All rights reserved.