Big Bang Theory fans drooling over photos of newlyweds Jim Parsons and Todd Spiewak: 'Love wins'
Couple exchanged vows on Saturday at NYC's famed Rainbow Room.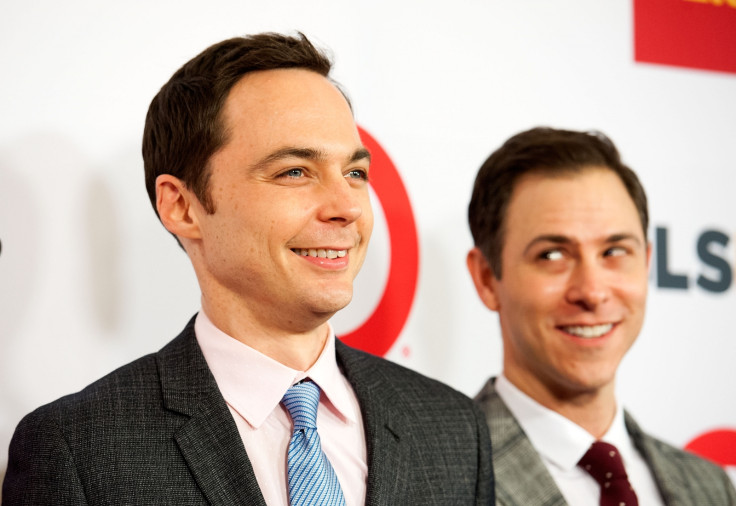 After 14 years of togetherness, The Big Bang Theory star Jim Parsons finally exchanged vows with beau Todd Spiewak in a beautiful indoor ceremony on Saturday (13 May). And if the photographs from NYC's famed Rainbow Room are any proof, the newlyweds look absolutely smitten with each other.
Hand-in-hand, Parsons and his new husband walked down the aisle in one of the very first pictures shared by the actor on his Instagram page. The couple was dressed in complementing black suits, bow ties and pink corsages as they flashed their bright smiles for the camera following the ceremony.
As promised, the CBS star later shared another sneak peek from their weekend wedding. But this time the newlyweds were all glammed up in dapper tuxedos as they took the stage for their "first dance". While Parsons looked his stylish self in a red velvet suit designed by Tom Ford, his husband seemed no less and matched steps with his elegant white reception attire.
As soon as the Big Bang Theory's leading man shared the adorable pictures from his wedding, fans started drooling over the just-married couple's sweet moments.
A fan summarized the lovely picture by writing "Love wins" in the comments section. "These are the most gorgeous & happiest pictures I have seen in a while!" another fan wrote sharing his best wishes for Parsons and his husband.
The flurry of comments continued as fans took note of each and every details of their gorgeous wedding ceremony. "Incredibly handsome couple!" shared one, while another added, "This makes my heart so happy @therealjimparsons I wish you eternal happiness together. Congratulations."
And if that wasn't enough, the 44-year-old sitcom actor treated his fans to another snap from their big day where the newlyweds posed with their "best friend" and "wedding planner" Melissa McNeeley.
"She's our best friend, she was our wedding planner, she was our officiant and she played all three parts brilliantly this past Saturday: thank you and love you, @melissamcneeley," Parsons captioned the photo crediting the man behind the lens, Amber Gress.
Parsons came out as gay in 2012 when he first revealed to New York magazine that he was dating Spiewak. "I can't tell you what a wonderful thing that was, what a gift he gave me with one question. It was suddenly out there and official," he later said about his coming out interview.
© Copyright IBTimes 2023. All rights reserved.