With just a few days until the weekend ceremony (20 May) of Pippa Middleton and hedge fund manager James Matthews, preparations for the high profile wedding are in full swing.
As with any big event, one of the most difficult parts of planning a wedding is preparing the guest-list. A new report claims that the daunting task of limiting invitations to Pippa's wedding has already ruffled a few feathers.
According to Mail Online, the limited guest-list for Pippa's big day has apparently disappointed some relatives on Carole Middleton's side of the family.
"I think it is extremely sad that so many close relatives have not been invited," said Jean Harrison, a cousin of the 62-year-old's late mother Dorothy.
The retired clerical worker, however, had made it to the royal wedding of Pippa's elder sister Kate Middleton with Prince William in 2011, the report said.
"It would never have happened if Dorothy was still alive," the Middleton relative added referring to Pippa's late grandmother.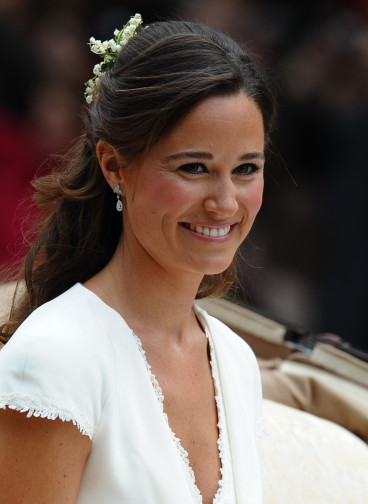 While 78-year-old Jean revealed disappointment over not being invited to the Berkshire ceremony, she seemed even more upset that one of Carole's aunts, Ruth, was not among the invitees; more so because Ruth and Carole's late mother shared a close relationship.
"Ruth and Dorothy were very close and she must be heartbroken," Jean revealed to Mail Online. "I simply can't understand why Carole hasn't kept in touch with her. It defies all reason. But we just have to accept that is the way it is."
"I've written Carole a couple of letters – I even invited her and husband Mike to come and see us – but got no response," she was quoted as saying.
Alison Callen, Carole's only cousin, has also apparently failed to make the cut for the much-anticipated wedding, according to Jean.
The high-profile nuptials are scheduled for this Saturday at St Mark's Church near the Middleton home.
IBTimes UK has not independently verified the claims of the report, but reached out to Pippa's representative, who declined to comment on the matter.