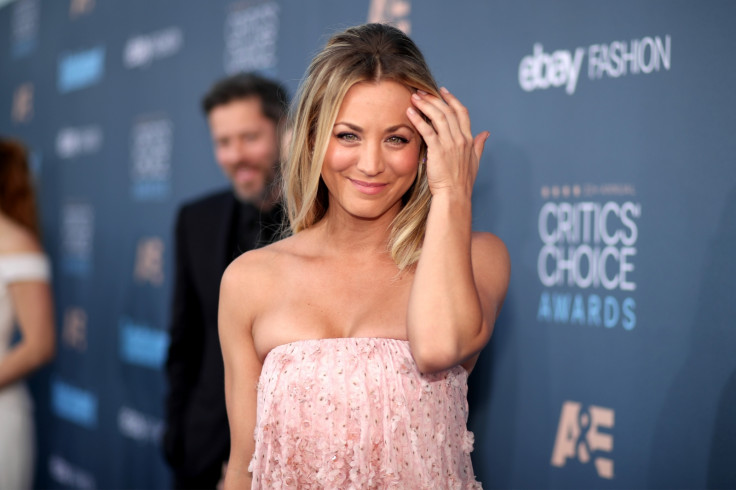 Trust Kaley Cuoco and Karl Cook to turn even the most run of the mill event into an adorable couple moment.
After melting hearts with his incredibly romantic proposal, the 26-year-old fiancé of The Big Bang Theory star has posted another cute video – this time sharing some crazy antics of the Penny actress.
"Anyone wondering what engaged life is like with @normancook?" the newly-engaged Cook wrote as he shared a bedroom video showing off their mundane couple activities. The love-stricken CBS sitcom star is all giggles in the clip as she helps her beau with some day-to-day grooming.
"Well it's pure passion and deep emotional bonding. It's all I could have ever wanted. I never knew pulling nose hairs would be such a beautiful bonding experience," Cuoco's equestrian partner hilariously captioned his post.
The couple, who have been dating for nearly two years, recently reached a milestone in their relationship as they made things official and got engaged. It all went down at the actress' 32nd birthday party when her boyfriend popped the question during a surprise dinner date.
"We're engaged!" a teary-eyed Cuoco announced in a video post, shared on Instagram soon after the proposal. "You still haven't said yes yet," Cook was heard saying, to which the TV star gleefully responded, "Yes! I say yes! I say yes!"
While Cuoco is all emotional, her fans seem equally moved by the turn of events. "You guys are too cute," an Instagram user shared following Cook's latest post, while others bombarded the comments section with their personal stories.
"OMG my partner hates me when I do this!! Grooming is all a part of love!!" a second user chimed in, as someone else wrote, "That's true love!"
"Wait till you get old and you have hair growing out of your ears. :). I'm sure Kaley will be pulling those for you too," a cheeky comment read.
With the festive season ahead and a future wedding to plan, Cuoco and Cook will surely have their hands full. But they still seem to find time for the little things – like putting up an early Christmas tree and posting adorable videos.