Ahead of Big Brother's return to our screens on Thursday night, the famous house is almost unrecognisable after a huge make over.
Housemates will get to bond with each other within a futuristic setting consisting of space-age furniture, lots of curves, quirky plant pots and a striking colour scheme of hot purple and lizard green.
So as viewers count down to the new series, IBTimes UK gives you a sneak peak inside the newly revamped Big Brother House - and predict where some of the most exciting action will go down.
Spaceship staircase
This spaceship-themed staircase will allow the contestants to float into the Big Brother house in style. Once those doors close behind them, all contact with the outside world will be lost and their journey will officialy begin. Who knows what suprises are in store?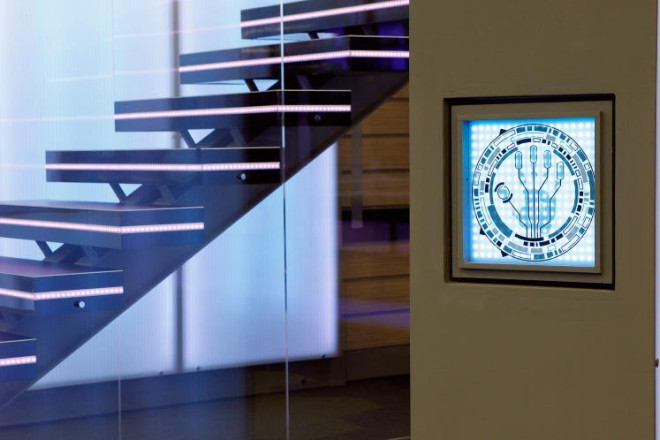 The super-sized pool
Known for being an area where past housemates have got up to some naughty antics - think Makosi Musambasi's infamous swimming pool scene in Big Brother 2006 - this year's super-sized pool leaves enough room for everyone to get involved. The shyer members of the house will undoubtedly be able to kick back and relax on the sun loungers while observing all of the frolicks.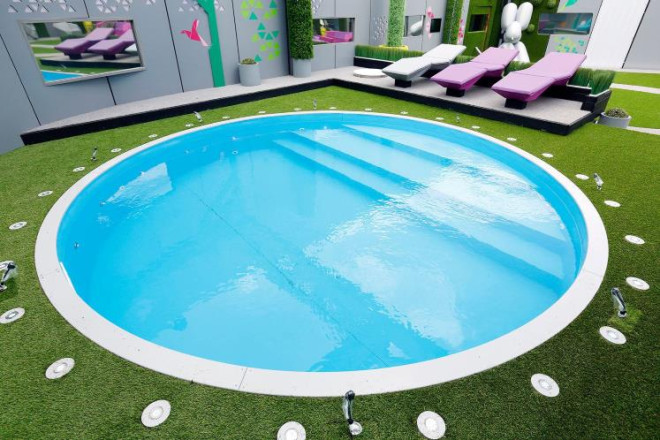 Space station kitchen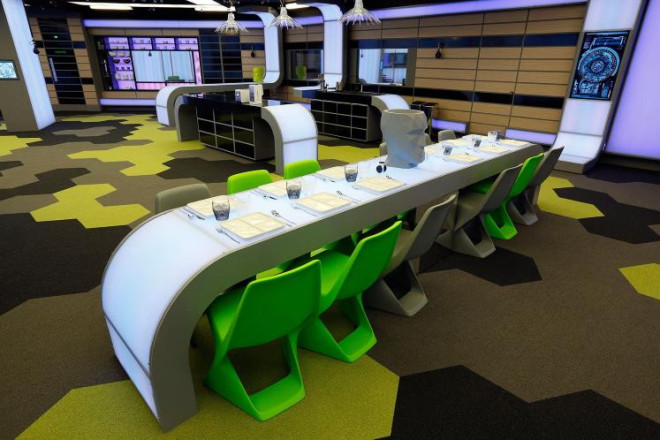 This year's spacious kitchen, complete with a space station dinning area, looks like it will be a central hub for activity in the house. Will our little space aliens have rows over who's cooking the spaghetti tonight, or who drank all the wine? Only time will tell.
Sci-fi bedroom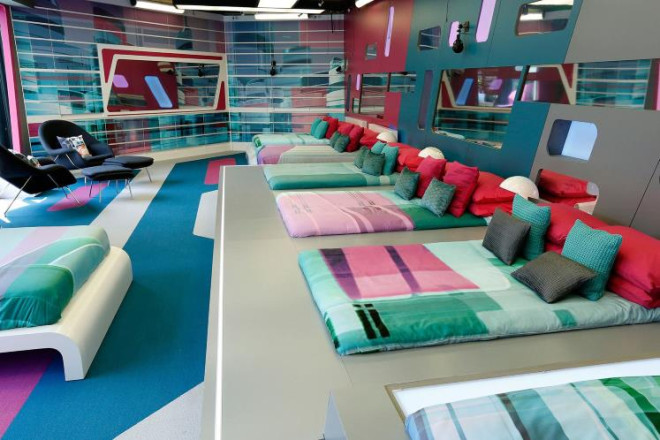 The layout of this year's bedroom is noticeably cramped, with beds close together and nowhere for housemates to escape. As the house mates are forced to bond at bedtime. will they wake up on planet love or in a sci-fi nightmare?
Quirky smoking area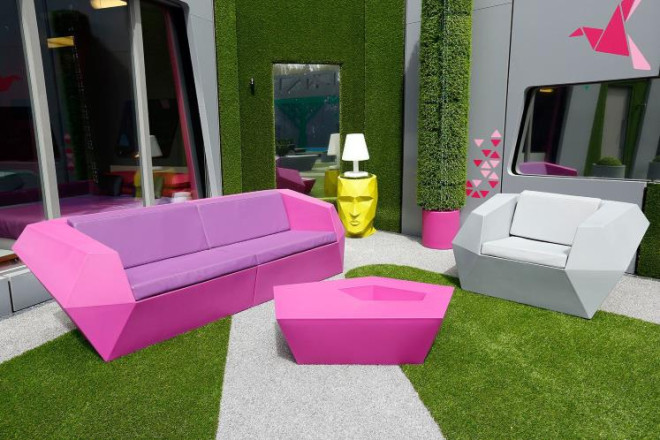 Always a central point in the Big Brother house, the smoking area is where house mates are secluded away and out of ear-shot from the rest of the house - free for all the gossiping, back stabbing and down-right scandalous conversations to flow.
This year it is decked out with a quirky but comfy sofa and matching coffee table so that house mates can kick back, relax and talk freely while we the viewers are listening.