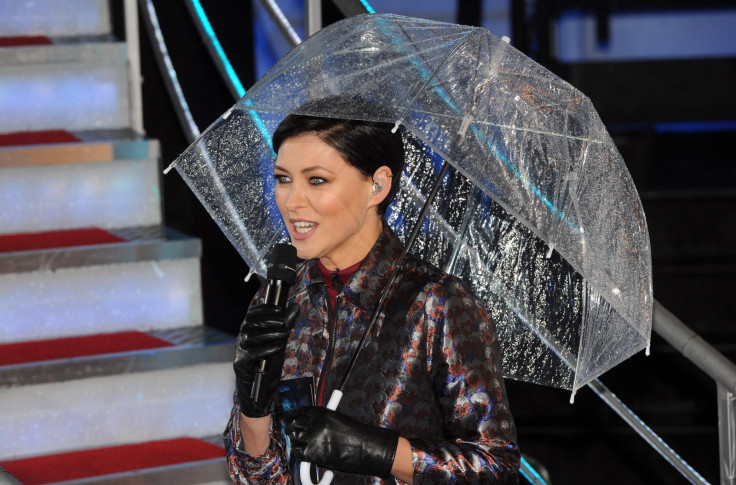 Big Brother 2015 will launch on 12 May at 9pm on Channel 5. This season, hosted by Emma Willis and Rylan Clark, is entitled Timebomb and is set to have housemates doing a multitude of crazy and secret tasks in order to keep up the series' all-encompassing theme.
Unusually, the show has released detailed information about the characters heading in to the house so ahead of the first night in the new house, here is everything we know so far about the 16th lot of housemates taking part in the infamous reality show...
Aaron Frew
Model and personal shopper, Aaron Frew is the first housemate announced to enter the Big Brother house this season. He has carried out modelling campaigns with the likes of Lara Stone, Pixie Geldof and Alice Dellal, but also works as a personal shopper.
He hails from Northampton, has been seen to hang out with the cast of The Only Way Is Essex and is currently single. He admitted to The Scottish Daily Record that his greatest achievement has been "becoming a short model in the industry".

Alongside being a model, he is also a qualified beauty therapist and a self-confessed lover of Disney's The Little Mermaid.
Adjoa Mensah
Adjoa Mensah was next up in the announcements. The 22-year-old devout Christian is currently studying for a law degree in Manchester.
Born in Amsterdam, Dutch is her first language and insists she would give some of the prize money to charity if she were to win the show. She is also single at the moment.
She was the Top Model UK 2013 winner in the Natural Beauty category and admits the thing she would find most annoying in another housemate is "someone who talks too much".
Amy and Sally Broadbent
Identical twins, Amy and Sally Broadbent are 27 and live together in Manchester. Amy is a nightclub hostess and Sally works as a personal trainer.
They are both currently in relationships which means a house romance will not be on the cards for either of these two. Amy claims to have dated both a famous footballer and a reality star, while Sally admits she spends around £500 a month on beauty treatments.
Talking to The Scottish Daily Record, they both agree the past housemate they are most alike is Nikki Grahame, adding they thought she was "so funny" and they loved "her little paddies". They also mentioned they think they each love most in the world.
Chloe Wilburn
Fourth in line to go into the Timebomb-themed house is Chloe Wilburn, a 25-year-old office administrator from Doncaster.
She describes herself as a "salt of the Earth Yorkshire lass" and regards taking part in Big Brother as a "gap year for chavs". She admits she has spent a night in a prison cell after being arrested and gets in "too many fights". Chloe is currently in a relationship.
She is reportedly obsessed with going to Benidorm and has been so many times that she claims she gets treated "like a local celebrity" during her visits.
Cristian Matthew Clarkson
Cristian Matthew Clarkson, 20, is studying biomedical science at University College London.
When he is not busy with university, Cristian likes to spend his time modelling, rapping, singing and taking part in numerous sporting activities. He insists on going by the shortened version of his full name, Cristian MJC.
He is single but has admitted he used to date a British soap actress when he was younger.
Danny Wisker
Danny Wisker, supposedly best friends with Geordie Shore's Ricci, lives in Margate and works as a demolition man.
Ex-footballer Danny won ITV2 show Girlfriends in its first season in 2012 but is single at the moment. He has been rumoured to have dated a number of past Celebrity Big Brother stars. He has previously worked as a model and a photographer.
When it comes to former BB housemates, 29-year-old Danny believes he is most like Calum Best, stating "he's a nice guy and he got on with everyone" and he would be the same. He believes his greatest achievement was getting to play in the FA Cup.
Eileen Daly
Eileen Daly, 51, has already had her fair share of reality shows, when she and her partner Bo made it through to bootcamp in the 2014 series of The X Factor.
She admits she "sees Nicole Kidman" looking back at her whenever she looks in a mirror and is a film-maker and singer living in London. She is known in the industry as a "contemporary scream queen" due to her involvement in several cult horror movies.
Eileen claims the traits in her other potential housemates that would annoy her the most would be "vanity" and "someone who is a little bit loud".
Harriet Jackson
Harriet Jackson is a 22-year-old café assistant hailing from London. She has previously worked at Somerset House and even though she claims to have mingled with many famous faces, she cannot say who because she i s "not allowed to say anything".
She reckons chat show host Alan Carr would be the most likely choice to play her if a movie was ever made about her life, saying they are "both common".
Harriet is dating someone but says even if she was single, there is no way that she would be looking for romance in the BB house. "I hate that, it's so cringey. Even if I was single, I wouldn't be up for that. My dad is watching, for God's sake!"
Jack McDermott
Known in his local town as "Pie Face", Jack McDermott lives in Plymouth and is 23.
A floor manager at a fast food restaurant, Jack is a self-confessed lifelong fan of Plymouth Argyle and is single.
If he won the show, Jack claims he would use the prize money to pay off his parent's mortgage, go on holiday and treat his friends.
He says he cannot stand people who are stuck up and that if someone were like that in the house, they would almost definitely clash.
Jade-Martina-Lynch
Jade-Martina-Lynch is a 24-year-old model and student from Dublin who is adamant she does not believe in monogamy.
Unsurprisingly, Jade is single and follows a polyamorous lifestyle. However, she said she would hate to have to share a bed with someone in the house.
She keeps rats as pets and is desperate to add a bat to her collection. Jade claims that while she would like to win, she is taking part in Timebomb for the life experience rather than the fame and prize money.
Joel Williams
Joel Williams might be only 19 but is the youngest councillor in Wales and is a self-confessed wannabe prime minister. He is a student, studying in Cardiff.
He spends his time outside of university publishing his own magazine, which is distributed to over 3,000 people, and he is single.
If he won the show and walked away with the prize money, he said the first thing he would do is buy himself a Fiat 500 car.
Kieran McLeod
Kieran McLeod, 30, is self-employed and hosts his own radio show in Birmingham, KMS: The Kieran McLeod Show.
He used to be a professional basketball player and then went on to own a restaurant business, which he later sold in order to pursue an entertainment career. He is said to be single at the moment.
Nick Henderson
Labelling himself as an"eccentric rich kid" Nick Henderson is 19 and unemployed, currently living in Hertford.
He admits he has been expelled from two schools and has no qualifications and has also "never been in a proper relationship".
Nick says the thing that would annoy him the most in the house would be if any of his housemates were "delusional" or "possessive over the kitchen". He also admits he does not like conflict and describes himself as a "two-faced coward", so someone who would start arguments would not be a good living partner for him either.
Sarah Greenwood
Admitting she is "not a team player", 24-year-old Sarah Greenwood is sure to have been selected to go into the house to cause some glorified drama.
Hailing from Manchester, the single law student says that she is known for being "feisty and direct" and enjoys that people often describe her as a "stuck-up bitch".
Simon Gross
The final housemate announced to be entering the Big Brother house is theatre company owner Simon Gross from Kent.
Known as Mr Showbiz, Simon has been in the entertainment industry for 30 years and claims he wants to change the world by becoming the male equivalent of Margaret Thatcher.