Big Freeze: Nasa Photo Shows Polar Vortex Gripping US and Canada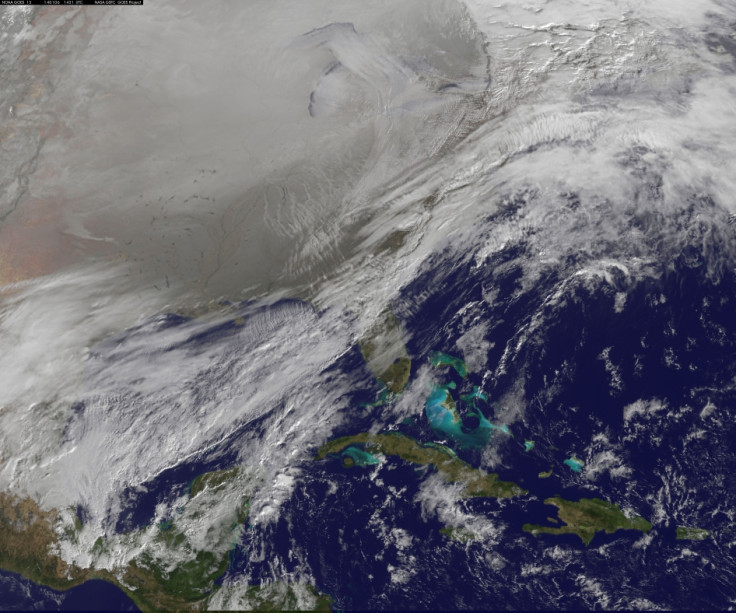 A satellite image from Nasa has shown the polar vortex blanketing the US Midwest, leaving parts of the country gripped by a deep freeze.
The Weather Channel is predicting the winter storm to be the worst for up to 30 years, with extremely cold temperatures and strong winds hitting the east coast of the country and parts of Canada.
At present, the temperature in Chicago is -22C, while the province of Ontario is has been hit with temperatures of -40C with the wind chill.
Nasa said the polar vortex is a "whirling and persistent large area of low pressure, found typically over both North and South poles".
It said the vortex is currently pushing southwards over Wisconsin and eastern Minnesota, bringing with it "frigid temperatures" to half of the continental US. Experts predict it will move north towards the end of the week, making conditions even worse in Canada.
Explaining the image, a statement from Nasa said: "Behind the front lies the clearer skies bitter cold air associated with the polar vortex. The image also revealed snow on the ground in Minnesota, Wisconsin, Illinois, Indiana, Ohio, Michigan, Iowa and Missouri, stretching into the Great Plains.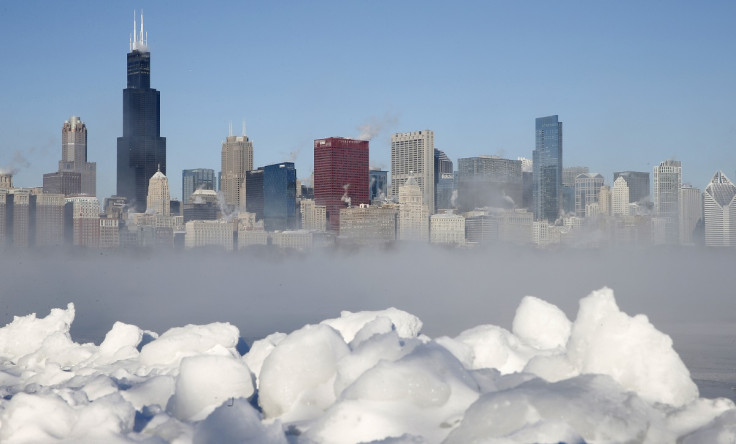 "Clouds over Texas are associated with a low pressure system centered over western Oklahoma that is part of the cold front connected to the movement of the polar vortex.
"The polar vortex is a winter phenomenon. It develops and strengthens in its respective hemispheres' winters as the sun sets over the polar region and temperatures cool. They weaken in the summer. In the Northern Hemisphere, they circulate in a counterclockwise direction, so the vortex sitting over western Wisconsin is sweeping in cold Arctic air around it."
Many schools and businesses affected by the polar vortex have been closed for safety reasons. It is estimated that 187 million people will feel the effect of the polar vortex and currently at least 16 people are known to have died as a result of the severe weather.
Indianapolis Mayor Greg Ballard said: "The cold is the real killer here. In 10 minutes you could be dead without the proper clothes."
© Copyright IBTimes 2023. All rights reserved.