Big news for easyJet customers as airline extends deadline to redeem covid vouchers
EasyJet's previous deadline was July 31, 2023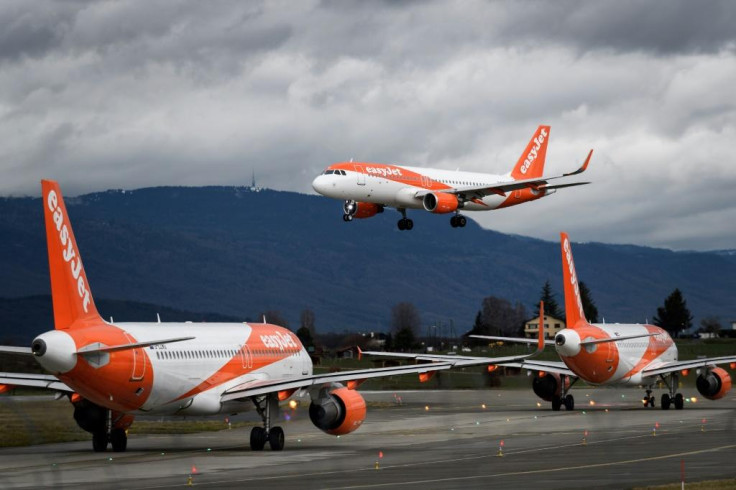 EasyJet has great news for its passengers who could not travel due to delays and cancellations amid the coronavirus pandemic.
Many travel firms gave their passengers vouchers who were unable to travel during the pandemic despite having a confirmed booking and easyJet was one of those companies. The vouchers meant the passengers did not get a refund but a chance to take the trip at a later date.
Extended deadline for covid vouchers
With many passengers now looking to travel more in a bid to make up for the lost time, easyJet has extended the deadline to use the vouchers. The covid vouchers at easyJet were due to expire on July 31, 2023, but now the low-budget airline has extended its deadline to January 31, 2024, reported Mirror.
A traveller does not need to do anything from their side to qualify for it as the extension is automatic. EasyJet is set to inform its passengers about its latest decision via email.
One must remember that a holiday cannot be booked with vouchers, only flights. In September 2022, easyJet stated that there were £111 million in vouchers still to be redeemed, although it was unclear how many individual customers were affected.
"The airline has continued to extend the validity of these vouchers to provide customers with more opportunity to redeem them and has continued to contact customers directly to remind them of the vouchers they have available.
"Customers can also check their voucher balance and expiry date on easyJet.com via the airline's voucher checker tool," an easyJet spokesperson told The Sun.
How to redeem easyJet's covid voucher?
A traveller needs to visit the easyJet website and find the flights they would like to book. After this, they need to review the booking and enter their voucher's redemption code. If there is a difference between the total booking amount and the voucher, it will be shown next before proceeding to the payment gateway.
A passenger can choose to either use the full value of their voucher in a single booking or use some of it to pay for a less expensive ticket. If full credit of the voucher is not used at once, easyJet will send another voucher covering the difference.
Meanwhile, British Airways has also extended its voucher validity to September 2024 for passengers affected by covid-19 disrupted flights.
UK's budget airline, easyJet, is understood to be flying around eight per cent more capacity than pre-pandemic levels with over one million more seats in peak summer and 23 new routes from the UK.
The last two financial quarters have been great economically for easyJet, and the company has remained optimistic amid increasing passenger demand and rising fare prices. Like its UK-based low-cost and full-service competitors, the carrier predicts robust summer travel.
EasyJet's big winter plans
It has been reported that for the upcoming winter, easyJet is set to start a new route to Iceland as part of its upcoming winter project.
Headquartered at London Luton Airport, easyJet has announced a total of nine new routes from the UK to various destinations, including France, Morocco, Tunisia, and an exciting new Icelandic connection: Akureyri (AEY).
EasyJet and its tour subsidiary, easyJet Holidays, are coming together to offer a package for British travellers to have a unique experience across North Iceland. Direct flights will be available from easyJet's base at London Gatwick Airport (LGW) twice a week, launching on Oct. 31.
Meanwhile, easyJet is also gearing up to begin new routes from Birmingham to the French cities of Lyon and Paris from Oct. 30. This connection is set to go underway because of easyJet's new base at Birmingham (BHX) in early 2024.
The UK carrier also has plans for an additional route from London Southend to Paris Charles de Gaulle. A new weekly service from Manchester to Grenoble is also set to begin, which will likely appeal to ski enthusiasts looking for a short break on the slopes.
London-based easyJet is also planning to introduce new services between London Luton and Enfidha, Tunisia and from Bristol to Marrakech, Morocco.
© Copyright IBTimes 2023. All rights reserved.