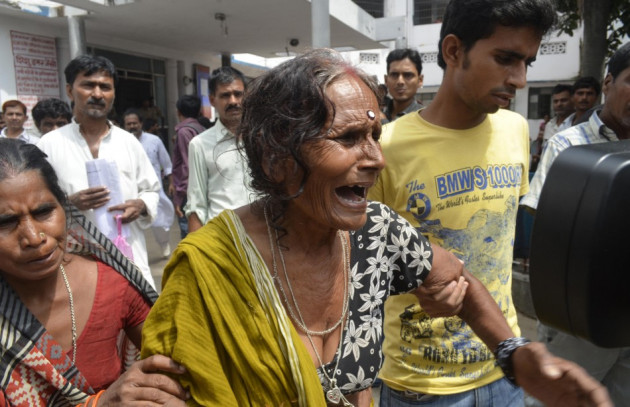 At least 22 children have died after eating free meals at a government-run primary school in the eastern Indian state of Bihar, sparking furious protests from residents armed with poles and sticks.

The majority of the victims are below the age of 10, and many other pupils are in a critical condition in hospital after eating the lunch of rice and lentils on 16 July.
More than 30 people have been admitted to hospital, including the cook who prepared the food - whose own children are reportedly among the victims.
A preliminary investigation has found traces of insecticides used in the crops used to make the food, and authorities have not ruled out foul play over the tragedy, which took place near the town of Chhapra.
"The doctors found that some foreign chemical matter was present. They tried their best but there was so much poison in the food that they couldn't save them all," an investigator told Indian news network, NDTV.
Police have lodged a complaint against the school authorities, while opposition political parties have accused the Bihar state government of "criminal negligence".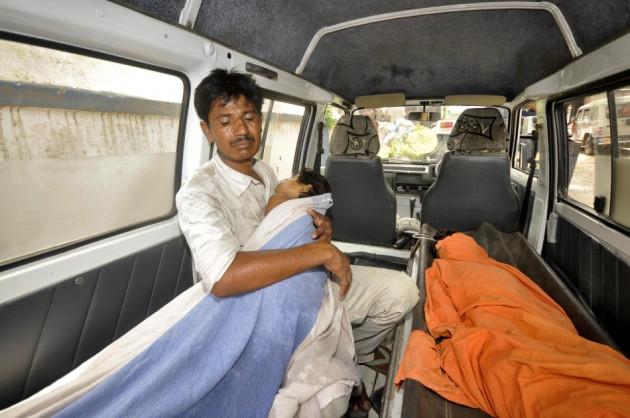 "It looks like a case of contaminated food. We're hoping to get the forensic results by today to be able to ascertain the reason why the food got contaminated," said human resource development minister Pallam Raju.
"This is an example where we should exercise more caution in dealing with mid-day meals. We're hoping others will pick up from this sad example,"
As the first of the victims are buried, protests have erupted across Bihar, turning increasingly violent in certain area.
Hundreds of people have taken to the streets, demanding action against the government officials who are responsible for the mishap.
In Bihar province, corruption surrounding the government-funded mid-day meal programmes has been frequently reported.
However Bihar's ruling Janata Dal United party has responded to the allegations of negligence by accusing opposition politicians of dirty tactics.
Spokesperson KC Tyagi said: "The way the opposition of Bihar is responding, I feel that it is a big conspiracy. They want to destabilise the Bihar Government."