Another legal case has been bought against Bikram Choudhury, the founder of Bikram Yoga, following the two rape cases registered in May.
The former legal adviser for Choudhury, Minakshi Jaffa-Bodden, is suing the yoga guru claiming he threatened to have her and her eight-year-old daughter deported for looking into allegations of racism, homophobia and sex attacks.
Speaking to the Huffington Post, she told how Choudhury runs his Bikram's Yoga College of India "like a cult".
In the two cases from May, both female students accuse the 67-year-old of rape, with one also accusing him of false imprisonment, discrimination and harassment, among other counts.
Carla Minnard, a civil rights attorney representing Jaffa-Bodden, said the lawyer was one of the few employees to stand up to Choudhury and as a result she was threatened with deportation.
The lawsuit, filed in Los Angeles, accuses Choudhury of rape and sexual assault against employees and students. She also says the work environment within the organisation was misogynistic, homophobic, racist, while threats of violence and sexual harassment were rampant.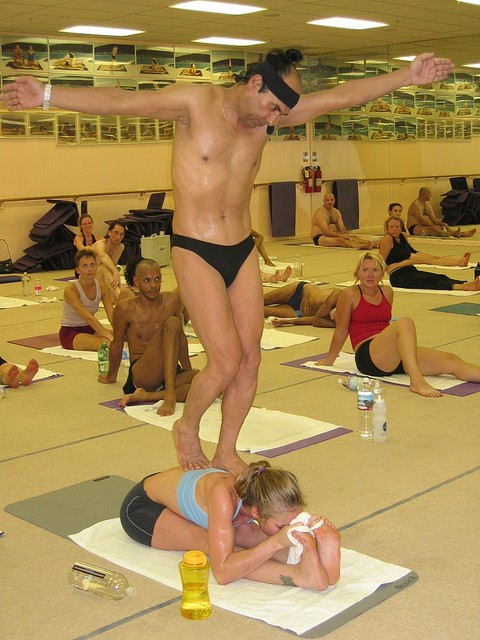 It says Choudhury referred to female employees as 'bitches'. Speaking about gay people, the lawsuit quotes him as saying: "AIDS is caused by gays, it is the truth, but these f*****g a*****e guys love me, they love Bikram."
The file also says Choudhury said African-American students "just don't get my yoga" and treated them differently to other students.
Minnard told the Huffington Post: "There's a great desire to keep Bikram's conduct in the dark. It shows an inability by anyone to restrain an individual who is a dangerous person."
Jaffa-Bodden says that when she found out about allegations of sexual harassment and assault, she was told it would be best if she "not look into it any further". She claims she was forced to resign in March this year.
Minnard added: "She did try to stop what she felt was illegal, immoral conduct. They threatened to have her and her eight-year-old daughter deported."
As well as the rape charges, Choudhury is also being sued for sexual harassment and discrimination by one of his former students, who says he pursued her for years and ruined her career as a Bikram yoga teacher when she refused to have sex with him.
Previously, Choudhury has denied all allegations of sexual assault and rape. He has not commented on the latest allegations from Jaffa-Bodden.