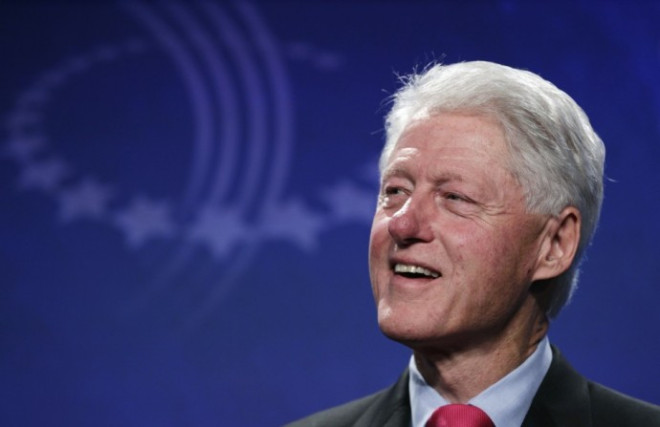 Bill Clinton has launched the first Nobel Prize for teachers at the Global Education and Skills Forum in Dubai.
The former president and honorary chairman of the Varkey GEMS Foundation, which is running the award, officially opened applications and nominations for the Varkey GEMS Foundation Global Teacher Prize.
The prize recognises an exceptional teacher who makes an outstanding contribution to the profession.
The winner will receive $1m (£602,000) in equal instalments over 10 years. The Varkey GEMS Foundation will provide the winning teacher with financial counselling over the period. Conditions of the award are that the winner must serve as a global ambassador for Varkey, remain a teacher for at least five years after winning and attend public events and speak at public forums.
Any teacher currently working in compulsory education is eligible to enter the competition. They must have achieved exceptional results in student learning and gone "beyond the classroom" to gain respect within the community.
They must also have encouraged other teachers to join the profession and contributed ideas as to how to raise teaching standards.
After applications close on 31 August, the winner will be picked by the Global Teacher Prize Academy, which includes head teachers, journalists, scientists and celebrities such as Kevin Spacey and jazz musician Esperanza Spalding. The winner from 10 finalists will then be announced in November.
At the launch of the award, Sunny Varkey, founder of the Varkey GEMS Foundation, said: "When was the last time you saw a teacher on the front cover of any major international magazine? I don't think I have ever seen one. Every year, Time magazine has their ten top people of the year. I can't remember the last time I saw a teacher appear on that list.
"I'm not pointing the finger. After all, this is our society. We are all to blame for this. My fear is that the problem is going to go from bad to worse.
"And all of us who care about education and who care about creating a peaceful world must do whatever we can to turn this around. That is why we have created this prize to find the most exceptional teacher, who has made an outstanding contribution to the profession. It's not just about money. It's about unearthing thousands of stories of courage and inspiration.
"We are sending a really clear sign. We are doing something that no-one has ever done before. We want our prize to be every bit as great and prestigious as winning a Nobel Prize or an Oscar."
Clinton added: "This is just the beginning of the road. The truth is that there is never any reward that will be enough to fully repay the debt we all owe to our teachers.
"But we can play our part in honouring one of the world's greatest professions with this prize. By celebrating teachers, we all win. Because we need great teachers to grow great minds ... to create a more peaceful, a more secure and a more just world."