Bill Cosby's wife dodges deposition for now in defamation lawsuit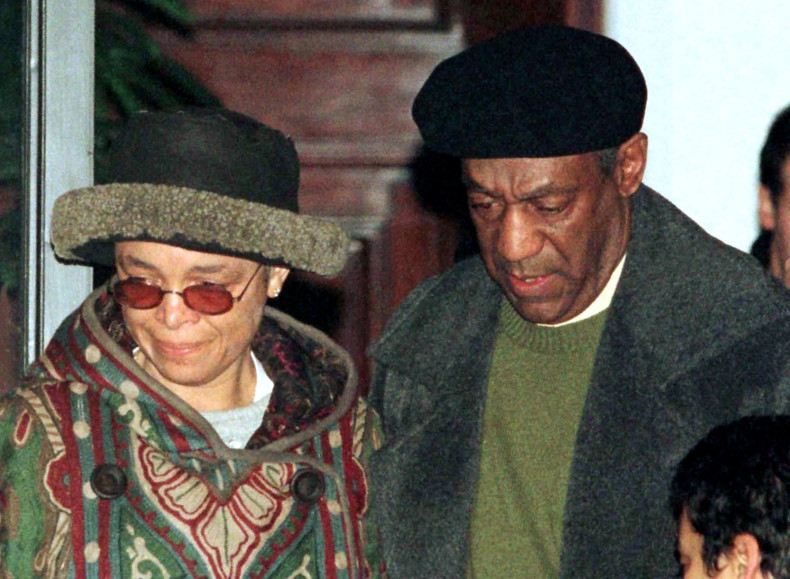 A federal judge has issued an emergency order postponing a deposition by Bill Cosby's wife in a lawsuit claiming he has defamed several women accusing him of sexual assault. Spouses are usually not required to testify against each other; their conversations are typically considered privileged communication.
However, Camille Cosby was subpoenaed in the defamation suit because she is her husband's business manager. Her attorneys have argued that the women are merely attempting to embarrass the couple by quizzing Camille Cosby about her husband's infidelities.
The defamation suit was filed in 2014 by seven women who said they were called liars and blackmailers by the comedian after they publicly accused him of assault. They are among more than 50 women who have accused Cosby with molestation or rape dating back several years. Almost all say they were assaulted after Cosby drugged them. He has denied all charges.
Camille Cosby's deposition was scheduled for Wednesday but her attorneys moved to put it off it until a judge can hear an appeal against the subpoena ordering her to be deposed. Massachusetts US. Magistrate Judge David Hennessey agreed to a delay but said a deposition would be rescheduled as soon as possible if she loses her appeal.
Hennessey denied a delay request just last week, ruling there was "no merit" in Camille Cosby's claim that "Massachusetts' marital disqualification law renders her incompetent to testify in this matter." But on Tuesday (5 January) he agreed with lawyers that the deposition could cause Camille Cosby "irreparable injury" if she went forward with it now.
Camille Cosby married the comedian in 1964 when she was 19. She has continued to stand by him and defend him. Last month Cosby was charged with his first crime in the string of alleged attacks. He was charged with felony sex assault of a former Temple University employee who says he drugged and attacked her in his home in 2004.