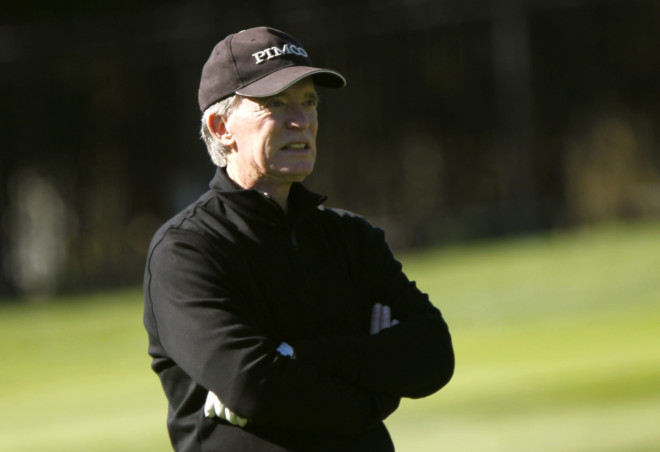 Pacific Investment Management's (Pimco) $24.3bn Unconstrained Bond Fund has lost $2.7bn to withdrawals this year, while rival offerings from Goldman Sachs, JPMorgan and BlackRock attracted deposits from investors looking to dodge likely bond-market losses.
The redemptions come after Pimco boss Bill Gross miscalculated the impact of the US Federal Reserve's decision to trim its massive monthly bond-buying stimulus.
Clients withdrew an estimated net $7.3bn (£4.4bn, €5.3bn) from all of Pimco's US mutual funds in March, according to research firm Morningstar.
Gross is battling to quell investor concerns after Mohammed El-Erian, his previous right-hand man, resigned from Pimco three months ago, without giving a reason.
"Pimco may not get every call right every day or every year," said Sabrina Callin, the product manager for Pimco's Unconstrained Bond strategy.
"But we have a good long-term record of getting things right for investors," Callin told Bloomberg.
JPMorgan Beats Pimco
In March, the $26.3bn JPMorgan Strategic Income Opportunities Fund beat Pimco Unconstrained, the firm's best-selling mutual fund in 2013, to become the biggest of the so-called non-traditional bond funds.
Non-traditional funds attracted $12.6bn in the three months to March 2014, with offerings from Goldman Sachs, JPMorgan and BlackRock raking in a combined $10.7bn in the first-quarter, according to Morningstar.
Pimco Unconstrained was hit last year by holding on to intermediate and long-dated bonds when former Fed chief Ben Bernanke hinted the world's most powerful central bank could scale back its monthly asset purchases.
The ensuing rise in interest rates caused those bonds to shed value.
The fund also suffered losses in its holdings of emerging-market debt, according to a December 2013 regulatory filing.
Pimco's Total Return Fund lost investors 1.9% in 2013.
Pimco, owned by the German insurer Allianz Group, manages $1.94tn in assets. It suffered redemptions of $30.4bn from its mutual funds in 2013, Morningstar data showed.