Pimco's leader Bill Gross is under fire for his $200m annual remuneration as he continues to battle against investor concerns following the messy departure of his previous right-hand man.
One of Pimco's trustees is reported to have said Gross's huge pay package was questionable.
"You could hire 2,000 school teachers for that money," William Popejoy, a former financial executive who has been a trustee at the world's largest bond firm for 23 years, told the LA Times newspaper.
"I don't know what Bill [Gross] should be paid, but $200m (£120m, €144m) is not appropriate."
The personal comments will come as a blow to Gross who is already battling to quell investor concerns after Mohammed El-Erian resigned from Pimco two months ago, without giving a reason.
Since then a war of words has ensued, and a raft of US investment firms have formally put Pimco on their "watch lists," following the public spat.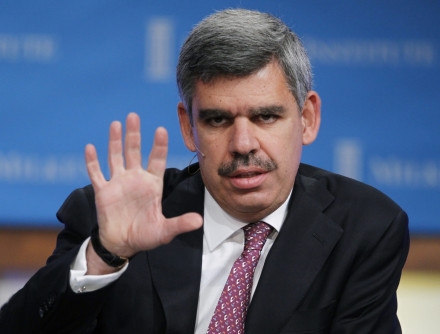 Gross allegedly told Reuters: "I'm so sick of Mohamed trying to undermine me."
When the news agency challenged Gross to produce the evidence, Gross reportedly said it was "on [El-Erian's] side".
"Great, he's got you, too, wrapped around his charming right finger," Gross said.
Since then, Pimco said Gross "did not make the statements Reuters attributes to him".
According to other media reports, he two men clashed at Pimco's office in Newport Beach, California.
"I have a 41-year track record of investing excellence – what do you have?" Gross asked El-Erian during one heated exchange, two witnesses told WSJ.
El-Erian replied that he was "tired of cleaning up your s**t".
Pimco, which is owned by the German insurer Allianz Group, manages $1.97tn in assets.
El-Erian stayed on with Allianz as a consultant.