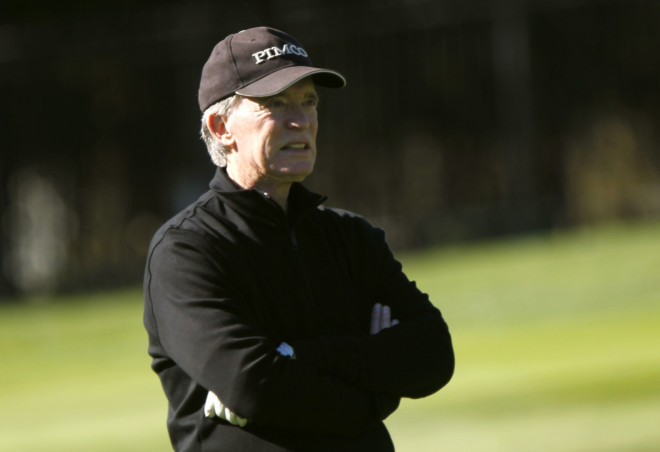 For a man who has made billions of dollars by making difficult decisions on a day to day basis, there's an incredibly easy one that Bill Gross can't seem to make.
He is 69 years old. He is worth $2.3bn (£1.4bn, €1.66bn). He has founded and built up Pimco, one of the world's most successful asset management firms. He is well respected in the markets and his name will whisper on the echoes of financial history.
So what is Gross doing now he is in the late autumn of his life? Is he retiring to enjoy the fruits of his vast investment successes, like any reasonable person would do?
No, he's not. He's making life difficult for himself, unnecessarily, and tainting his hard-earned reputation.
He's making a scene, a dismal one, around the exit from Pimco of its chief executive and one-time Gross heir apparent, Mohamed El-Erian.
Pimco has been a leaky bucket, with anonymous sources disclosing the salacious details of a row between Gross and El-Erian to the Wall Street Journal.
And Gross caused himself an unnecessary headache in a bizarre (and much-regretted, I assume) interview with Reuters where he accused El-Erian of writing the WSJ article and suggested he had been listening to the ex-Pimco man's calls.
What's more, his fund has come under pressure for some disappointing returns over the past few months. As a result, investors have pulled out $48bn since the start of 2013.
Though this is barely a scratch for a firm that manages around $2tn of assets, it's a punch in the face for Gross who is emotionally invested in the fund he founded and is the face of.
All of this must be taking its toll on the guy. He's feeling the pressure by his own admission.
"It's been like a near-death experience, an emotional blow," he told Bloomberg Businessweek.
"Whenever I read the newspaper, I say to myself 'at least my wife loves me'."
It almost makes you feel sorry for him. Until you remember he's a billionaire who can easily walk away from this mess.
Retire, you fool! You are in a near unique position compared to every other person on the planet. You only have one life and yours has been incredibly lucrative.
So take your mountain of money, and your reputation, and run. Take to the golf course, sail a yacht, do more charity work, take up knitting – whatever you're into.
I understand that money men and women are driven by something inside them and, ironically, it's not all about the moolah.
It's about competition and a drive towards tangible success, like making the numbers on a spreadsheet bigger each year. It's about being part of a lively marketplace every day and feeling like your actions have some significance in the world.
But sometimes it's better to walk away while you're at the top. Else you might crawl away having fallen painfully to the bottom.