Bill Hudson tells Kate and Oliver to 'stop using Hudson name' after Father's Day Instagram attack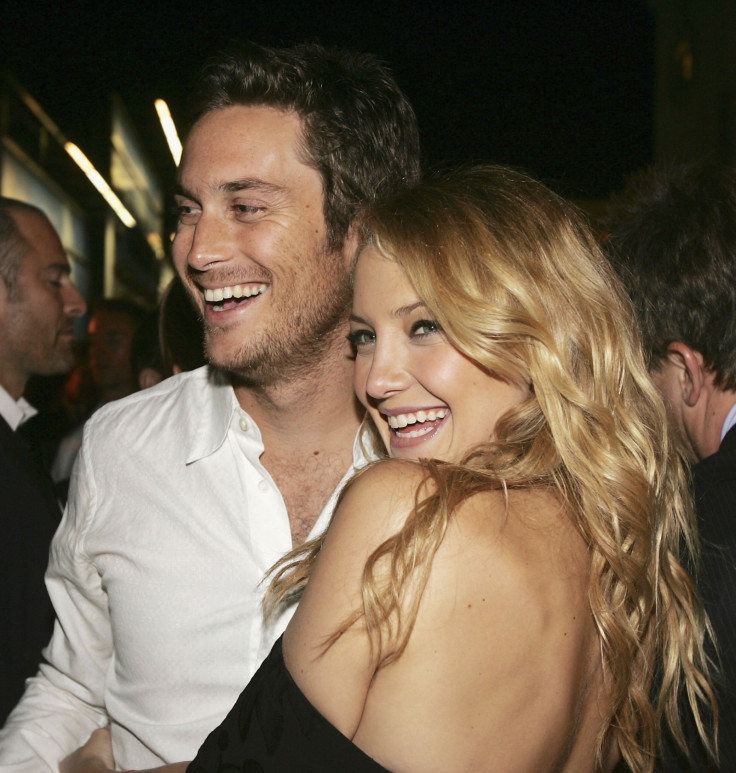 Kate Hudson and her brother Oliver, star of Nashville
Kevin Winter/Getty
Bill Hudson has spoken out about his son Oliver's scathing Father's Day post shared on Instagram earlier this month, suggesting that he does not see him, or sister Kate, as his children any more.
Sharing an image of himself as a child alongside his father and famous sibling, Oliver wrote "Happy abandonment day... @katehudson" on Sunday 21 June.
Initially, Bill kept quiet about his thoughts on the scathing post but has since revealed to the Daily Mail that he "no longer recognises Oliver and Kate as [his] own".
"I say to them now, 'I set you free,'" he announced to the publication. "I had five birth children but I now consider myself a father of three."
"I would ask them to stop using the Hudson name," he went on to say. "They are no longer a part of my life. Oliver's Instagram post was a malicious, vicious, premeditated attack. He is dead to me now. As is Kate. I am mourning their loss even though they are still walking this earth."
Bill then went on to describe his relationship with his two eldest children and their mother, Goldie Hawn, as "more messed up and sad than any Hollywood screenplay could ever be".
Bill had Oliver and Kate with first wife, Hawn, in the mid-to-late 70s, but soon after they had a messy split and have since known to have argued publicly over his involvement with their two shared children. Bill went on to marry again in 1982 and had three more children with then wife Cindy Williams.
The former Hudson Brothers bandmember confessed in the interview that he believed it was Hawn who convinced Oliver and Kate to keep their distance from their father, in the hopes that she could create the "perfect family" with new partner, actor Kurt Russell, and keep Hudson out of the picture.
"When we split up, she never had a bad word to say about me," he recollected. "But when Kurt came on the scene, the narrative changed and I became the big, bad wolf. I would say to her 'Goldie, why are you trashing me and saying I'm an absent father when it's simply not the case?' and she'd laugh and go 'Oh Bill, you know it makes for a better story'.
"I believe the drip, drip, drip of poison which started when they were kids finally took hold. Goldie wanted to create this myth of a perfect family with Kurt and she wanted me out."
Speaking specifically about Oliver's Instagram post, Hudson stated that it "was like a dagger to the heart.
"He was my first-born. I adored that child. When Kate came along, I loved her with all my heart, too. There was this deep love among the four of us for years. And that's what makes it so difficult to say goodbye."
The ill-feeling was made even more apparent when Oliver posted yet another Father's Day post, this time wishing his actor step-dad Kurt Russell a "Happy Father's Day P". Kate then followed suit by sharing a happy-looking selfie with Russell, captioning the black and white photograph: "Pa, just simply..... Thank you Happy Fathers Day I love you to the moon and back. #HappyFathersDay".
Hawn began dating Big Trouble In Little China star Kurt Russell in 1983 and while they have never married, their relationship is one of Hollywood's longest-standing and is considering happy among both the media and celebrity acquaintances. Oliver and Kate see Russell as a father figure and have stated in many interviews that they consider themselves as having been raised by him.
© Copyright IBTimes 2023. All rights reserved.