After years of a turbulent relationship, it appears former couple Rihanna and Chris Brown are finally on good terms.
During the BET Awards in Los Angeles on 28 June, cameras caught Rihanna, 27, dancing and singing along as her former beau performed his latest single Post To Be alongside singer Omarion.
It is also claimed that the pair enjoyed a secret meeting backstage where the Diamonds songstress reportedly wished the Loyal hitmaker good luck ahead of his performance.
A source told Hollywood Life: "Rihanna didn't walk the red carpet, but she did see Chris backstage to watch his rehearsal.
"It was very brief and absolutely no one was allowed back there to see them. She told him to have a good show, watched about a minute or two of the rehearsal, and then left."
The former lovebirds first ended their relationship in 2009 after Brown, 26, was convicted of assaulting the singer earlier that year.
After a couple of reconciliations and a tangled love triangle involving Brown's ex-girlfriend Karrueche Tran, he and Rihanna split for good in 2013.
Tran, 27, also attended the awards ceremony but she is said to have avoided making contact with the Deuces singer in light of their messy break-up in March 2015.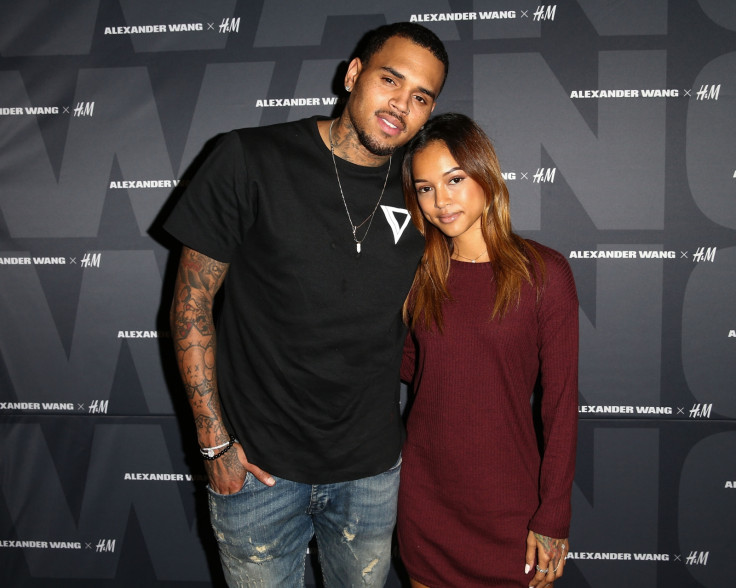 The pair dated for five years but the model called time on their relationship when it was revealed that he had fathered a baby with another woman.
During his acceptance speech after winning best male R&B/pop artist award, the Ayo chart-topper dedicated the accolade to his one-year-old daughter Royalty.
The singer said: "I ain't good with speeches. A lot has changed in my life, a lot of mistakes, a lot of lessons learned. The best thing, I'm most thankful for is my daughter.
"At the end of the day, love is love. I love everybody. My fans, when I was in jail, 'Loyal' was number one."
He continued: "Last year, I was fat on this stage, dancing, trying to get my stuff together but right now I can only say I'm so thankful and happy to have the loyal fans in Team Breezy right now, because without y'all, I can't do my music. Everyone that's here that know me, to know me, is to love me. If you ain't with us, so what? I love y'all [sic]."