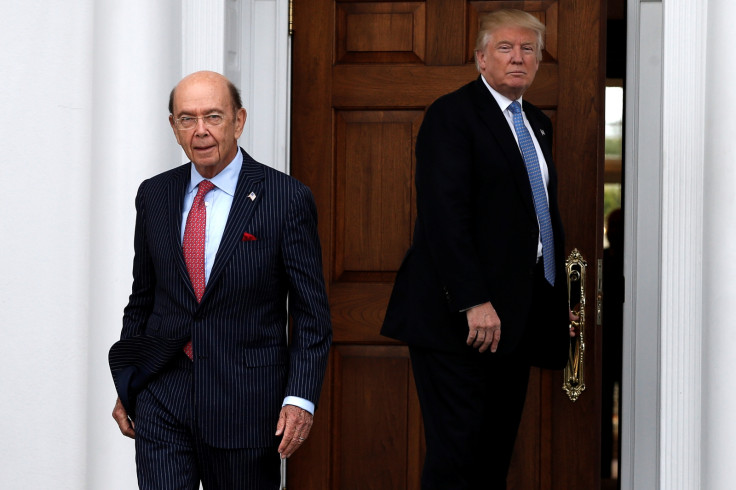 Billionaire investor Wilbur Ross has been confirmed by the US Senate as the Trump administration's commerce secretary. In a less contentious vote than other Trump nominees, Ross was confirmed by 72 votes to 27.
Ross is notorious for buying failing companies, slashing jobs and selling them off. He is thought to be worth around $3bn.
He is also a critic of China, in Trump's mould, and has advocated steep tariffs on Chinese goods. Ross is expected to be sworn in on Tuesday (28 February). He will be an important figure in the negotiations of future trade deals and the renegotiation of the North American Free Trade Agreement, which President Trump has vehemently criticised.
Massachusetts Senator Elizabeth Warren was equally vocal in her opposition to Ross's confirmation, tweeting that he "has shady ties to Russia, serious business conflicts, & a history of cheating people out of their homes" and calling him "practically a cartoon stereotype of a Wall Street fat cat".
The confirmation of Ross will be a boon to the administration that has had recent issues filling the cabinet. Navy secretary nominee Philip Bilden was the second armed services secretary, and third top-level administration choice, to withdraw their nomination on Monday.
This was because he said he would not be able "to satisfy the Office of Government Ethics' requirements without undue disruption and materially adverse divestment of my family's private financial interests".
Trump's pick for Labour Secretary, Andrew Puzder withdrew on 15 February after reports that a few Republican senators were on the fence as to whether or not they would support his nomination. For the Education Secretary Betsy DeVos to survive senate confirmation, Vice President Mike Pence, as President of the Senate, had to step in to cast a deciding vote when two Republican senators voted against her. It was the first time in history a VP had had to break a tie on a cabinet confirmation.
The next confirmation vote for Trump's administration is expected to come later this week, with Ryan Zinke for secretary of the interior.