A website known for dealing with unverified and unsubstantiated conspiracy theories was part of a few right-wing news agencies given a preview of US President Donald Trump's address to the joint session of Congress taking place on Tuesday evening (28 February).
On the Infowars article, entitled 'Breaking: Bullet Points of Trump's Congressional Address Given To Infowars, ' the site notes: "This was not a leak, but was given directly to Infowars."
The Washington Post then ran the infowars article next to the statement of White House Press Secretary Sean Spicer, noting their remarkable similarity. However, mediaite.com said that the information was not an Infowars exclusive but was given to a few conservative sites which later chose to publish after the conspiracy site.
Infowars is mainly fronted by Alex Jones, who has a substantial following across the United States. A recent article in Rolling Stone listed just some of the conspiracy theories purported by Jones and Infowars, including Pizzagate, which claimed a paedophile ring run by Hillary Clinton was operating out of a Washington, DC pizzeria (the spreading of these theories led to a gunman entering the restaurant last year); that satanists are taking over the US, including Lady Gaga's Superbowl halftime show being part of a satanic ritual; and that the government controls the weather by adding particles to jet fuel.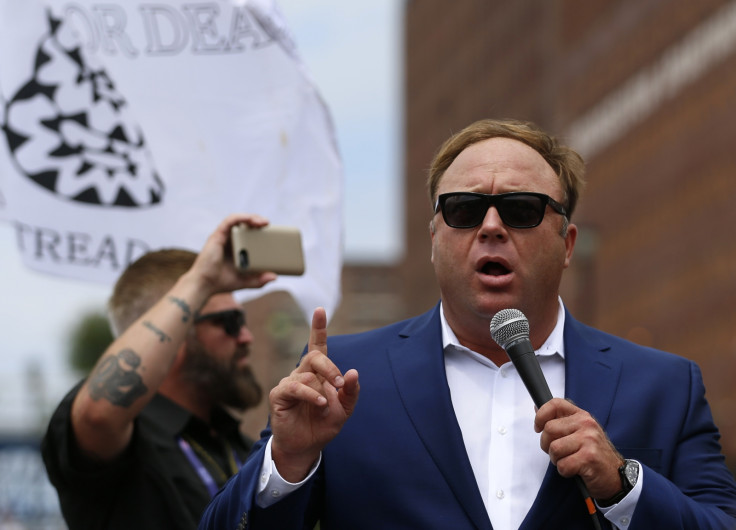 Links between the current administration and Infowars have been noted, with Jones saying that the president called him personally to thank him. In a video, Jones reported that Trump had told him: "I wanted to talk to you to thank your audience."
Trump has also continued to press the unsubstantiated theory that three million people voted illegally in the 2016 presidential election - another claim perpetuated by Jones and his website.